Learn practical English phrases for professional situations, so you can
speak English more confidently at work!
40 Business English Lessons: $40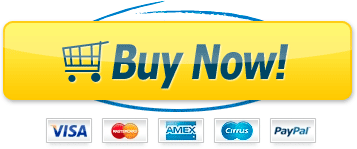 ---
Do you need English for your job or career?
You want your English to be
confident

and

professional

at work!
But you might have some
negative feelings

 like these…
| | |
| --- | --- |
| | Nervous about speaking English in phone calls, meetings, presentations, and conversations with your boss, co-workers, and clients. |
| | Worried about making mistakes when writing business letters, e-mails, and reports. |
| | Wondering if your English doesn't sound natural because you say things differently from how a native speaker would say things. |
| | Imagining that other people in the business world might be considering you less intelligent or less capable because of imperfect English skills. |
When you feel
limited

by your English, then every day at work becomes more

stressful and frustrating.
How can you improve this situation fast?
---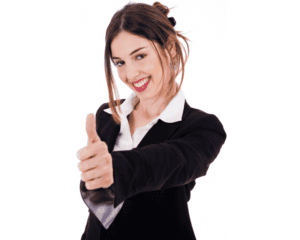 THE RESULT:
When you learn practical phrases and vocabulary used in business English, you'll feel
ready

and

prepared

to speak English in any situation at work.

Click here to see the lesson list!
---
Hi, I'm Shayna – the teacher here at Espresso English. I've helped more than 10,000 students like you, from all over the world, improve their English through my clear and practical lessons.

With more than 10 years of teaching experience, I know how to get you the results you want from your English learning, without wasting your time.
---
Student comment:

"The idea of a high-quality, internet-based and cost-effective Business English Course interested me from the beginning.

I felt truly satisfied with my improvements at the end of this course. That's why I highly recommend it."

– Luiz from Brazil
---
The Business English Course: 40 lessons to help you speak English confidently at work
40 Business English Lessons: $40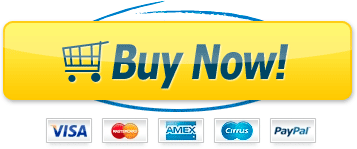 ---
Here's what you'll learn inside the Business English Course:
How to communicate better in everyday professional situations:

interviews
phone calls
meetings
presentations
letters & e-mails
interacting with co-workers
…and more

Essential vocabulary for key areas of business:

finance
project development
management
marketing
retail and manufacturing
entrepreneurship
legal & environmental issues

Common expressions used in the world of business:

networking & small talk
sales & customer service
negotiation
business idioms
discourse markers

Test and review what you're learning through lesson quizzes and progress tests – so that you can see you're making progress!
---
40 lessons full of practical Business English:
(Click here to try a free sample lesson!)
Lesson 1: Essential Job Vocabulary
Let's begin by answering the question, "Where do you work?" This seems like a simple question, but there are many ways to answer it. You'll also learn key vocabulary words regarding jobs and employment.
Lesson 2: Interview English
Today you're going to learn the most common questions asked in job interviews – and some tips for answering them in English. First, let's learn some vocabulary for finding a job.
Lesson 3: Around the Office
In this lesson, you'll learn vocabulary for people and things in the office. You'll also learn some phrases for interacting with colleagues.
Lesson 4: Company Structure, Careers, and Compensation
The top person in the company is the president. The president can also be called the CEO. This stands for "Chief Executive Officer." In today's lesson, you'll learn vocabulary for job titles and words for talking about salary and benefits.
Lesson 5: Telephone English – Part 1
Many students, even at the advanced level, HATE talking on the phone in English. This lesson will teach you phrases that you can use with confidence in any phone call.
Lesson 6: Telephone English – Part 2
What if you call somebody and they're not available? You'll have to leave a voicemail message on their answering machine or cell phone – so today you're going to learn 5 simple steps to leaving a great voicemail in English.
Lesson 7: Presentations
Have you ever given a presentation in English? It can be quite difficult to think of the right words with the pressure of everyone watching! Don't worry, because in this lesson you'll learn a number of English phrases that will help your presentations sound polished and professional.
Lesson 8: Numbers & Trends
Numbers were one of the first things you probably learned in English class – but many students have difficulty saying very big and very small numbers in English. In this lesson, you'll practice saying complicated numbers and learn how to talk about trends.
Lesson 9: Business Idioms – Part 1
Slang is almost never used in business English, but idioms are often used in conversations and e-mails – so I'm going to introduce you to some common idiomatic expressions.
Lesson 10: Progress Test 1
Review and practice the vocabulary and phrases from Lessons 1-9.
Lesson 11: Letters and E-mails – Part 1
In this lesson, you'll learn a simple 3-part structure to use in any business letter or e-mail. Before we begin, I want to remind you of two important characteristics of business communication.
Lesson 12: Letters and E-mails – Part 2
When writing a business letter or e-mail, it's important to have correct punctuation and capitalization because this helps your writing look professional. In this lesson, we're going to review the rules for capitalization and punctuation marks in English.
Lesson 13: Meetings
Today you're going to learn almost 100 practical English phrases to use in meetings. Many of them – such as the phrases for expressing opinions, agreeing, and disagreeing – can also be used in other situations outside of work.
Lesson 14: Project Development and Time Management
Today we'll be talking about project development and time management. This vocabulary is important because all jobs require efficient use of time and resources.
Lesson 15: Networking and Small Talk
"Small talk" refers to casual conversations that people have in order to pass the time and get to know each other. It can help you develop social connections with co-workers and business associates.
Lesson 16: Discourse Markers – Part 1
Discourse markers are words or short phrases that help connect ideas. They are often difficult to define or translate; instead, they show relationships between ideas or express the speaker's attitude.
Lesson 17: Discourse Markers – Part 2
Today we're going to go into much more detail on how to use discourse markers in sentences – since many students know the words, but make mistakes with the word order or sentence formation.
Lesson 18: Negotiation and Contracts
Negotiation is the ability to communicate with different people (who have different interests) with the goal of finding a win-win situation: a solution that benefits everyone. Having good negotiation skills is important for resolving conflicts and reconciling differences of interest in business, politics, and everyday life.
Lesson 19: Business Idioms – Part 2
Today's lesson will teach you 12 more idioms related to business. Let me remind you of the steps for our idioms lessons.
Lesson 20: Progress Test 2
Review and practice the vocabulary and phrases from Lessons 11-19.
Lesson 21: Management and HR
A manager supervises a group or team of people. The employees "under" the manager are called the manager's subordinates, and they report to the manager – meaning they are under his/her supervision.
Lesson 22: Finance
This lesson is divided into five parts – banking, loans, investments, taxes, and accounting. The first four parts contain vocabulary that is useful for everyone, even if you don't work in the financial sector – and the last part will have some terms that are specific to accounting.
Lesson 23: Strategy, Competition, and Analysis
The world of business is competitive, and companies need to have solid strategies in order to achieve their objectives.
Lesson 24: Marketing and Advertising
Every day, we see hundreds of advertisements (called ads for short). We see commercials on TV. We see billboards next to the road. We see posters on walls. And we receive brochures and pamphlets on the street.
Lesson 25: Manufacturing and Shipping
Manufacturing is the process of making products. There are many different industries (areas of activity) that manufacture products. Here are a few examples.
Lesson 26: Pricing and Retail
Retailers are the stores that sell products directly to the consumers or end users (the regular people who buy and use the items). There are different kinds of retailers.
Lesson 27: Sales and Customer service
A person who works in sales can be called a salesperson, salesman/saleswoman, or sales representative (sales rep for short). In this lesson, we'll learn phrases for selling products and helping customers.
Lesson 28: Safety and Insurance
Workers in many jobs deal with hazards (dangers), so it's important to have good safety practices. In this lesson, we'll learn about possible dangers in the workplace and how workers can protect themselves from injury (being hurt) and illness (becoming sick).
Lesson 29: Business Idioms – Part 3
Let's learn more business idioms! You'll need to interact with the idioms by guessing their meanings from the context. Choose the option that you think is the best definition for the idiom, and then wait for the answer to find out if you were correct.
Lesson 30: Progress Test 3
Review and practice the vocabulary and phrases from Lessons 21-29.
Lesson 31: Computers and IT
Learn vocabulary related to computers, programs, and technical problems.
Lesson 32: Medical and Dental English
Today's lesson is an overview of vocabulary used in medicine and dentistry. Even if you don't work in these areas, you'll learn many useful words for talking about health problems and treatments in English.
Lesson 33: Science
Let's begin by talking about the scientific method – the process that scientists use for exploring the natural world and making new discoveries.
Lesson 34: Art, Fashion, and Design
Which is your favorite medium (type) of art? There's drawing, which is done with pencil, pen, or charcoal on paper: Painting involves applying paint to a canvas with a brush.
Lesson 35: Legal Issues
There are two main areas of law – criminal law and civil law. Criminal law deals with crime and punishment, whereas civil law involves settling disputes (resolving conflicts) between individuals and/or organizations.
Lesson 36: Environmental Issues
In this lesson, we're going to look at three major environmental issues – pollution, endangered species and deforestation, and energy consumption.
Lesson 37: Non-Profit Organizations
There are many different types of non-profit organizations, but in this lesson we're going to focus on charitable organizations (usually called charities), which focus on helping people, animals, and the environment.
Lesson 38: Entrepreneurship and Acquisitions
Entrepreneurship refers to creating, starting, and running a new business, and a person who does this is called an entrepreneur. Entrepreneurs must be innovative and willing to take risks.
Lesson 39: Business Idioms – Part 4
Welcome to our final business idioms lesson! Try to guess what these 12 expressions mean from the context.
Lesson 40: Progress Test 4
Review and practice the vocabulary and phrases from Lessons 31-39.
---
40 Business English Lessons: $40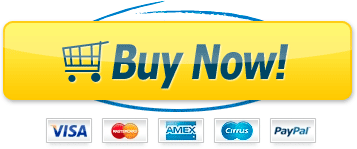 ---
100% Satisfaction Guarantee

I know you'll love this course and you'll learn a lot from it – but if you're not satisfied, just e-mail me within 7 days of purchase and I'll send you a refund within 24 hours.
---
FREQUENTLY ASKED QUESTIONS:
---
How exactly will this course help me?
You'll learn practical English for real-life situations in your job.
If you use English at work – or if you want to get a job where you will use English – this course will teach you the phrases you need to speak confidently in professional situations.
It also saves you time – instead of spending hours searching the internet for useful information, you'll get 40 high-quality, organized lessons, complete with practice exercises to help you remember the new vocabulary and put it into use.
What will I get inside the Business English Course?
When you register, you get instant access to:
37 video presentations of the material

37 audio MP3s

Business English Course e-book (PDF format, 350 pages)

Various practice quizzes & 4 Progress Tests
Click here to see the complete list of Lesson Topics
You can study online – making it easy and convenient for you to study anytime.
How much time does it take?
Each lesson takes about 15 minutes to complete.
There is NO TIME LIMIT for finishing the course. It has 40 lessons, so you can do one lesson per day for 40 days. However, if you need more time, you can study at your own pace.
What level of English do I need?
This is an intermediate-level course. If you can understand the regular Espresso English lessons, you'll be fine with the Business English Course.
Can I try a free sample lesson?
Sure! Click here for Lesson 1: Essential Job Vocabulary.
How can I pay?
You can pay for the course with credit card, debit card or PayPal.
I can also accept PagSeguro or Bank Deposit in Brazil – please contact me for the information.
Is the online payment safe?
Yes! The payments with credit card, debit card, and PayPal are made through a secure connection that keeps your information safe.
I have another question.
I'm happy to help! Click here to send me an e-mail.
---
Now I have some questions for you:
Are you ready to improve your business English skills?
Do you want to become a confident English speaker at work?
And do you want to learn from 40 efficient and practical lessons that you can study anytime, anywhere?
You will get instant access to them when you join the Business English Course!
40 Business English Lessons: $40