Normally $600

 Just $297
(50% discount)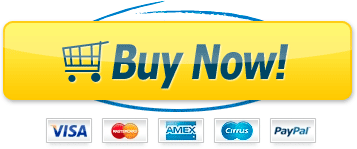 Contact me to pay by bank deposit in Brazil
Bonus: Free USB Drive

In addition to your online access, the Complete Program includes a free bonus USB drive with all the lesson videos, audios, and texts on it. IMPORTANT NOTE: Because of coronavirus restrictions, your USB might be a little delayed. However, I can send you direct download links – just e-mail me after you join the Complete Program. Thanks for understanding!
Student Story

"I have bought the complete Espresso English program and all I can say is that I'm loving it! The method used  is truly great and it has been working well for me so far. Courses are easy to understand, well-detailed and perfectly explained along with exercises or quizzes you can send to Shayna for being corrected and getting feedback afterwards. So, if you feel like improving or sharpening your English level, Espresso is there for you – it's actually a masterpiece; go for it without any hesitation." ~ Andrianina from France
---
Free sample lessons from the Complete Program
---
Program Details
With a single, one-time payment, you get instant and permanent access to the following products: When you register and pay, you will create a password to access the program immediately.
Advanced English Grammar Course
45 text, audio, and video lessons (PDF, MP3, and MP4)
Master the advanced details of the English language – and take your English from "good enough" to great.
English Listening Course
45 text and audio lessons (PDF and MP3)
Develop your listening skills with step-by-step exercises. Both slow and fast audio available.
Vocabulary Builder Courses – Level 1 and Level 2
60 videos, 60 audio MP3s, 60 PDF text lessons
Designed to help you build your vocabulary and increase your fluency
Everyday English Speaking Course Level 1
45 audio MP3s, 45 PDF text lessons
You'll learn common phrases and expressions for daily life – through conversations
Everyday English Speaking Course Level 2
45 videos, 45 audio MP3s, 45 PDF text lessons
Learn lots of informal expressions that native speakers use in more advanced conversations
American English Pronunciation Course
29 videos, 29 audio MP3s, 29 PDF text lessons
1 personalized pronunciation evaluation
Designed to help you speak clearly, correctly, and confidently by improving your pronunciation and reducing your accent
Shadowing with Shayna Course
29 videos, 29 audio MP3s, 29 PDF text lessons
1 personalized pronunciation evaluation
Improve your accent and learn to speak more like a native English speaker by repeating every phrase after me
Phrasal Verbs in Conversation Course
30 videos, 30 audio MP3s, 30 PDF text lessons
Learn phrasal verbs the natural way – through dialogues – with easy-to-understand explanations and practice exercises to help you remember and use the phrasal verbs
Reading Course
40 PDF text lessons, 40 audio MP3s
Improve your English reading skills and learn more than 1,000 vocabulary words
Business English Course
40 lessons including 4 progress tests – 36 videos, 36 audios, 40 PDF text lessons
You'll learn practical phrases and vocabulary for interviews, meetings, negotiations, presentations, and other professional situations
300 English Idioms Course
30 videos, 30 audio MP3s, 30 PDF text lessons
A fun way to discover English idiomatic expressions in context
200 Common Errors in English Course
40 videos, 40 audio MP3s, 40 PDF text lessons
Learn how to fix the most common mistakes in grammar, vocabulary, spelling, pronunciation, and learning
1000 Collocations in 10 Minutes a Day E-Book
PDF e-book (128 pages), 50 audio MP3s
Learn common combinations of words used by native English speakers – and practice them with quizzes & exercises
600+ Confusing English Words E-Book
PDF e-book (209 pages), 259 audio MP3s (approx. 5 hrs total listening)
Clear up your doubts about commonly confused words, so that you can speak and write more confidently in English.
Slang & Informal English E-Book
PDF e-book (74 pages), 27 audio MP3s
Learn the most popular, most current slang and informal expressions – with plenty of example sentences
Basic English Grammar E-Book
PDF e-book (100 pages), 23 audio MP3s
Learn essential English grammar to give you a great foundation in the language
Intermediate English Grammar E-Book
PDF e-book (110 pages), 37 audio MP3s
Improve your understanding and use of English grammar with more complex topics
Current Events English Course: 2019 Edition

30 video, audio, text lessons
Learn English from the news! More than 600 vocabulary words from articles in 2019.
BIG Discount on the Complete Espresso English Program

Normally $600

 Just $297
(50% discount)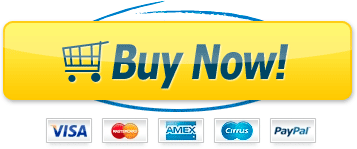 Contact me to pay by bank deposit in Brazil
Student Story
"Your teaching method provides me what I desire from English. That is why I purchased your complete lesson set. Every day I speak aloud and force myself to express everything in English instead of saying it in Turkish. Doing this helps me to improve myself day by day."
~ Ramazan from Turkey
---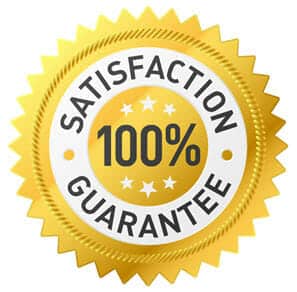 100% Satisfaction Guarantee
I know you'll love this program and you'll learn a lot from it – but if you're not satisfied with your purchase, just e-mail me within 30 days of purchase and I'll send you a refund within 24 hours.
---