It can be frustrating if you have a good level of English and you can understand newspaper articles and texts… but when you watch a TV show, a movie, or listen to native English speakers, you get lost when they use slang and idioms that you've never heard before!
3 Major Problems with Slang Lists & Dictionaries:
#1 – They often teach slang that's too old… or too new
A lot of the slang lists currently online are either outdated, with old expressions that have gone out of style – or the opposite problem: they are SO new that many of the expressions are not yet mainstream and may not actually become common in English.
#2 – They don't give you an idea of when to use the word
Slang lists do not teach you when it's appropriate and when it's NOT appropriate to use each expression… and you could end up offending someone, or making a ridiculous-sounding sentence when you try to use a slang word in the wrong situation or context.
#3 – They don't include audio
It's VERY important to hear slang words in addition to just reading them… because slang and informal English is more frequently spoken than written! You won't find these expressions in textbooks or newspaper articles.
That's why I created the
Slang & Informal English Audio e-Book!
To make this book, I searched through THOUSANDS of slang words and selected the most popular, most current expressions. This is the slang commonly used today – NOT the slang from 20 years ago.
In the e-book, the slang expressions are organized by topic so that they're easier for you to learn. Also, I've included a LOT of example sentences, so you can see what types of situations they are used in.
Each slang word in the e-book is given an "offensiveness rating":
Red = Extremely offensive
Yellow = Somewhat offensive – use with caution
Green = Non-offensive (or only a little bit)
Finally, the Slang & Informal English Audio E-Book includes complete audio MP3s. You'll get a total of more than 2 hours of listening, so you can see AND hear the expressions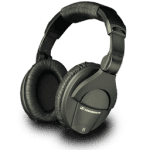 Download the
Slang & Informal English
Audio e-Book today!

Contact me to pay by Bank Deposit in Brazil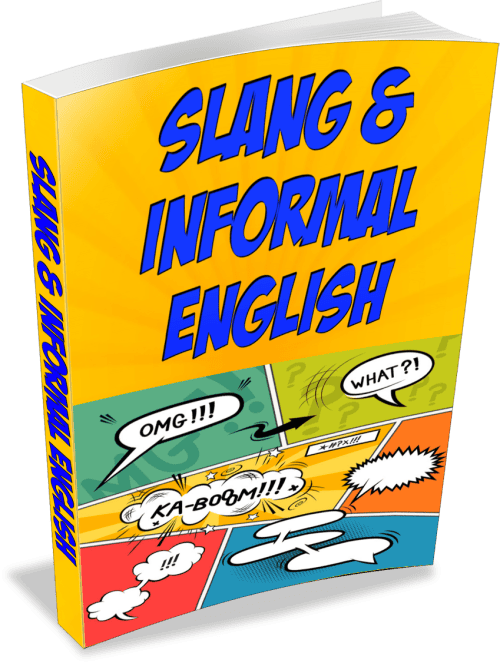 Slang & Informal English Audio e-Book Details:
e-Book (74 pages, PDF)
27 MP3 files
Instant and permanent access after payment