Want to read more easily and comfortably in English?
Free sample lesson / Answers to common questions / Lesson list
For the most dedicated students!
40-Lesson Course + Teacher Feedback
$80
40 lessons: Text, audio, exercises
Personal feedback & correction from a teacher on your written English
---
Difficulties with reading in English?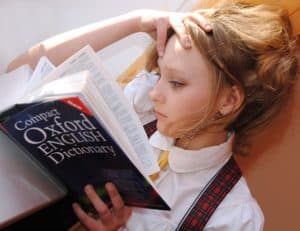 If you're learning English as a Second Language, but you're not yet fluent, reading in English can be frustrating. When you try to practice reading, you see a lot of words you don't know, so you have to look them up in the dictionary. This takes a lot of time – and when you finally get to the end of the text, you're still not sure if you've actually understood it!
Also, what should you read? News articles? Novels? Children's books? Comics? Textbooks? There are so many options, and it can be hard to find reading material that will challenge you and help you improve, but not be so difficult and discouraging that you stop trying.
A lot of English learners have negative feelings associated with reading. Instead of enjoying it, they feel like it's too hard, too boring, and takes too much time – so they avoid practicing, and the result is that their reading skills never improve.
Do you ever feel this way – like reading in English is frustrating, slow, and hard to understand? It's a common problem… but reading is an essential skill for English fluency, and it's very important to learn how to read and understand well.
The Reading Course can help you!
That's why I've created a Reading Course to help you practice reading in English, improve your comprehension, and learn and practice new vocabulary.
The lessons in the course are based on articles about various topics in history, science, and culture. These articles were written at a typical reading level for native English speakers – in other words, they are not "simplified" for English learners. The articles are designed to challenge you, teach you, and build confidence in your reading skills!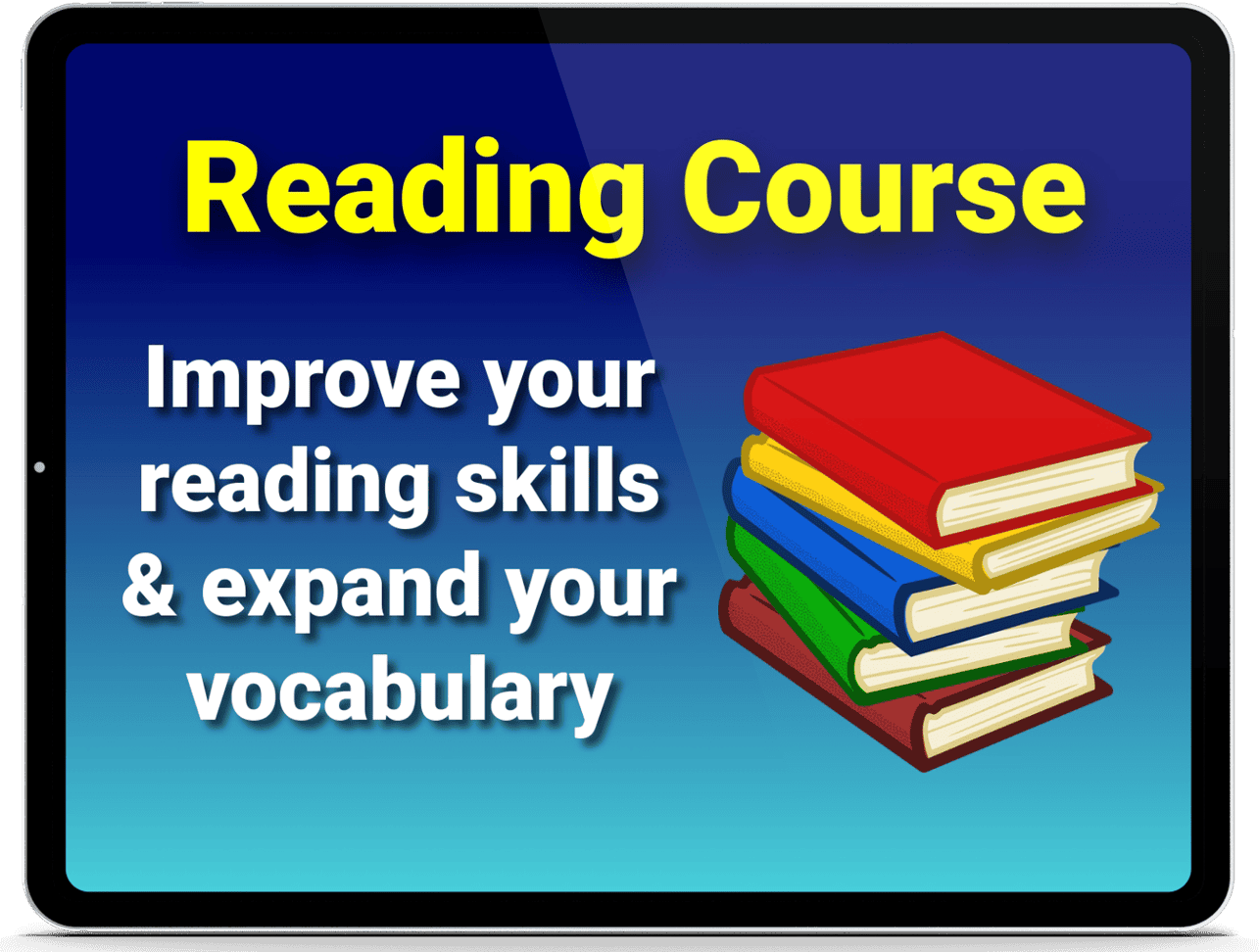 ---
Lesson Format
Each lesson has three parts:
1) First, you'll read the article and learn the vocabulary in it. I've included definitions of important vocabulary words for easy reference, so you don't need to check the dictionary constantly. You will learn a total of over 1,000 words through the articles in this course!
2) Next, you'll download the worksheet to practice and test your understanding. Each worksheet includes three activities:
Comprehension questions to see how well you understood the text
A quiz called "Discover new words" in which you try to guess the meaning of specific words from the article. This is an important skill to develop, so that you can eventually understand new vocabulary from context.
A vocabulary exercise where you can practice all the new words you've learned from the article
3) Finally, there's a writing task, so you can practice expressing your thoughts and opinions on a topic related to the article. You also have the option of sending me your writing for feedback and correction.
There are 40 lessons in this course, and the lessons are in text and audio format.
Registration
If you want to sign up, you have two options:
Get 40 lessons + writing tasks + feedback and correction from the teacher for $80
Get 40 lessons (no feedback) for $40
You can pay with a credit card, debit card, or PayPal. The connection is secure, so your information is protected.
After you register, you'll get instant and permanent access to the course. There's no time limit for finishing, so you can take the lessons anytime now or in the future.
If you're ready to improve your reading comprehension, learn lots of new vocabulary, and become more confident and comfortable reading in English, join the Reading Course today!
For the most dedicated students!
40-Lesson Course + Teacher Feedback
$80
40 lessons: Text, audio, exercises
Personal feedback & correction from a teacher on your written English
100% Satisfaction Guarantee

I know you'll love this course and you'll learn a lot from it – but if you're not satisfied, just e-mail me within 7 days of purchase and I'll send you a refund within 24 hours.