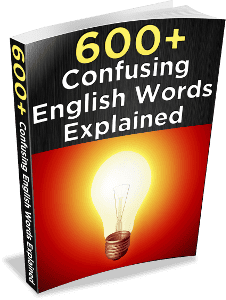 This is a free sample from the e-book  
600+ Confusing English Words Explained. 
It will help clear up your doubts about how to use English words correctly, so that you can speak and write more confidently.
Click here for more information!
"Some" is used in positive statements.
"Any" is used in negative statements and questions:
I want some bread
I don't want any bread.
Do we have any bread in the house?
Exception to the rule:
"Some" can be used in questions if you are offering something to someone, or asking for something:
Would you like some bread?
Can I have some extra ketchup for my fries, please?
Only use "some" and "any" with

uncountable nouns

and

plural countable nouns:
She wants some water. (water = uncountable noun)
He hasn't received any e-mails yet. (e-mails = plural countable noun)
Don't use "some" or "any" with

singular countable nouns:
Can I have some apple?

(apple = singular countable noun)
Can I have an apple?

Paul doesn't have any car.

(car = singular countable noun)
Paul doesn't have a car.
Difference between "some" and "any"
Congratulations - you have completed Difference between "some" and "any". You scored %%SCORE%% out of %%TOTAL%%. Your performance has been rated as %%RATING%%

Your answers are highlighted below.
Is there ____ orange juice in the fridge?
Would you like ____ cup of coffee?
Question 2 Explanation:
Although "coffee" is uncountable, "cup of coffee" is a singular countable noun, so we use "a"
Is there _____ sugar in this coffee?
My boyfriend gave me _____ flowers for my birthday.
I put ____ paper in the printer.
Can you lend me _____ money? I'll pay you back next week.
Do you have _____ friends who speak English?
He doesn't have _______ brothers or sisters.
I'm reading _____ interesting article.
I had ____ leftover spaghetti for lunch.
Once you are finished, click the button below. Any items you have not completed will be marked incorrect.
There are 10 questions to complete.
Clear up your doubts about confusing words… and use English more confidently!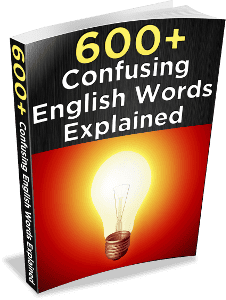 Click here to learn more about this e-book
More Espresso English Lessons: