Vocabulary Builder Course
Here in the U.S., we're in the middle of summer – the hottest part of the year! Today you'll learn some English vocabulary related to summer and hot weather, with pictures to help you remember the words.
sweat (n./v.) / sweaty  (adj.)
air conditioner
fan
shade (n.) / a shady (adj.) area
popsicle / ice pop
ice cream – two scoops on a cone
barbecue/cookout – cook food on the grill
charcoal
swimming pool & diving board
water slide at a water park
lounger
swimsuit / bathing suit
flip flops
sunscreen / sunblock
Want to increase your vocabulary
& improve your fluency?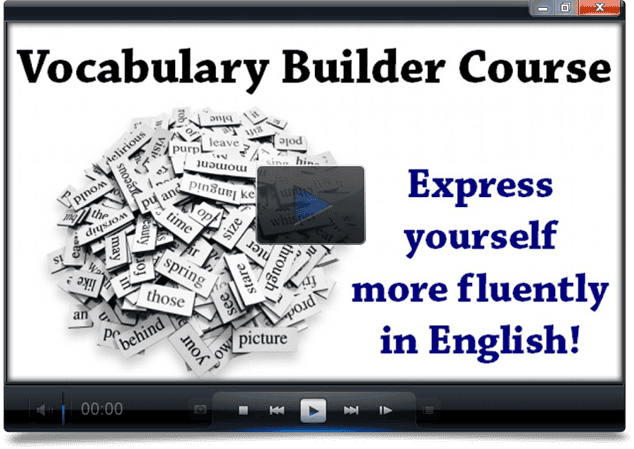 Learn more about the Vocabulary Builder Course