Quiz: Common Collocations for Household Chores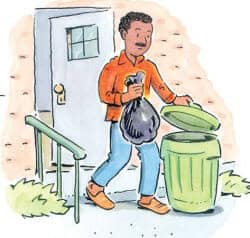 Don't forget to _______ out the trash!
Question 1 Explanation:
We can say "take out the trash" or "take out the garbage" to describe the action of putting the garbage outside the house.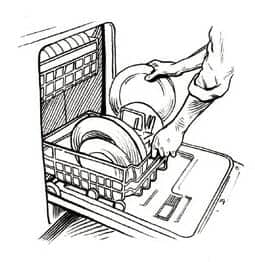 I'll help you with your homework after I finish _______ the dishwasher.
Question 2 Explanation:
"Loading the dishwasher" is putting dirty dishes into the machine. "Unloading the dishwasher" is taking clean dishes out of the machine.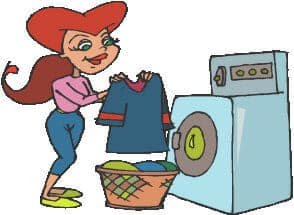 I _______ the laundry every Sunday afternoon.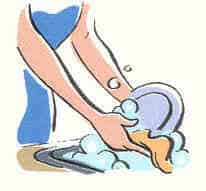 I accidentally broke a plate while __________ the dishes.
Question 4 Explanation:
We can say "wash the dishes" or "do the dishes" for this activity.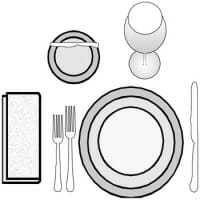 Could you _______ the table? Dinner is almost ready.
Question 5 Explanation:
To "set the table" is to put all the plates, cups, forks, spoons, and knives in the correct places on the table before eating.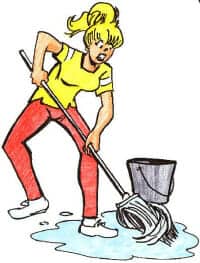 Don't come into the kitchen - I've just ________ the floor and it's still wet.
Question 6 Explanation:
The verb is "mop" and the object we use to do this is also called a "mop."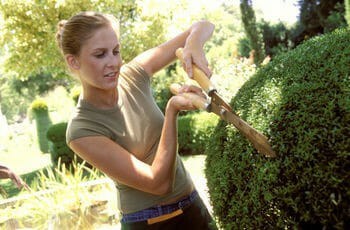 I spent the afternoon __________ the bushes.
Question 7 Explanation:
The verb "trim" means to cut something only a little bit, so that it is the correct size or length. We also talk about "getting a trim" meaning a very small haircut.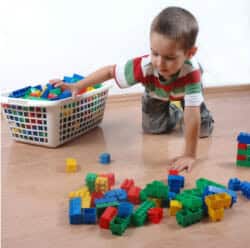 I'm teaching my son to _______ away his toys after he's finished playing with them.
Question 8 Explanation:
The phrasal verb "put away" means to put an object in its correct place.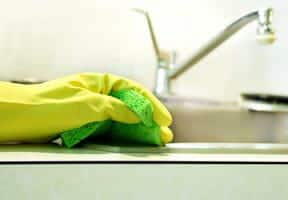 Make sure you ________ down the counter - you spilled some ketchup near the sink.
Question 9 Explanation:
To "wipe" is to pass a sponge or cloth over an area to clean it.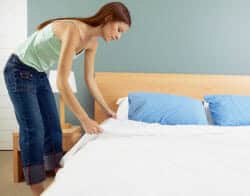 I didn't have enough time to ________ the bed this morning.
Question 10 Explanation:
"Making the bed" is organizing the sheets, blankets, and pillows so that everything is in the correct place and looks nice and organized.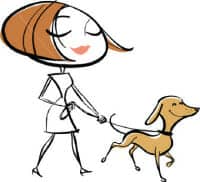 It's your turn to _______ the dog.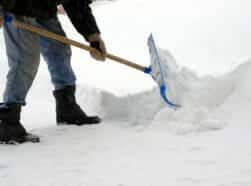 My shoulders are sore because I _________ snow for two hours yesterday.
Question 12 Explanation:
"Shovel" is both the verb and the name of the object we use to do this.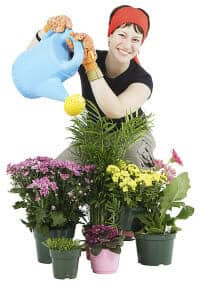 Please remember to _________ the plants every day while I'm gone.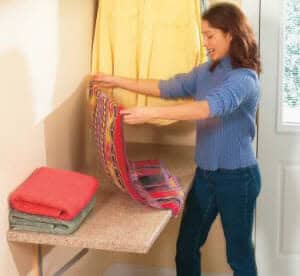 Please _______ the towels before putting them in the closet.
Question 14 Explanation:
You can "fold" towels, clothes, or paper.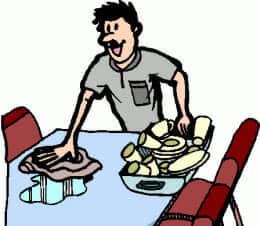 I always ________ the table after we finish eating.
Question 15 Explanation:
Removing the dirty dishes from the table after a meal is called "clearing the table."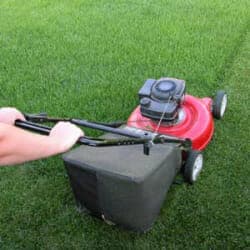 We pay our neighbor's son $25 to ______ our lawn.
Question 16 Explanation:
The verb is "mow" and the machine is called a "lawn mower."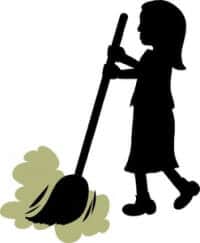 My mother asked me to _________ the floor.
Question 17 Explanation:
The verb is "sweep," and the object we use to sweep the floor is called a "broom."
There are 17 questions to complete.
Learn the common combinations of words used by native English speakers!

Learn more about this e-book