Looking for a great English podcast to listen to lessons on the go? Listen to the Espresso English podcast! You can find it on Apple Podcasts, Google Podcasts, Spotify, Stitcher, or in the podcast player below. Each lesson on the Espresso English podcast is short and sweet, making it easy to improve your English fast – even if you have little time.
If you like the Espresso English Podcast,
please give it a rating & review on iTunes:
Step 1: Click here and then click the "View in iTunes" button
Step 2: Click "Ratings & Reviews," choose the number of stars, and click Write a Review!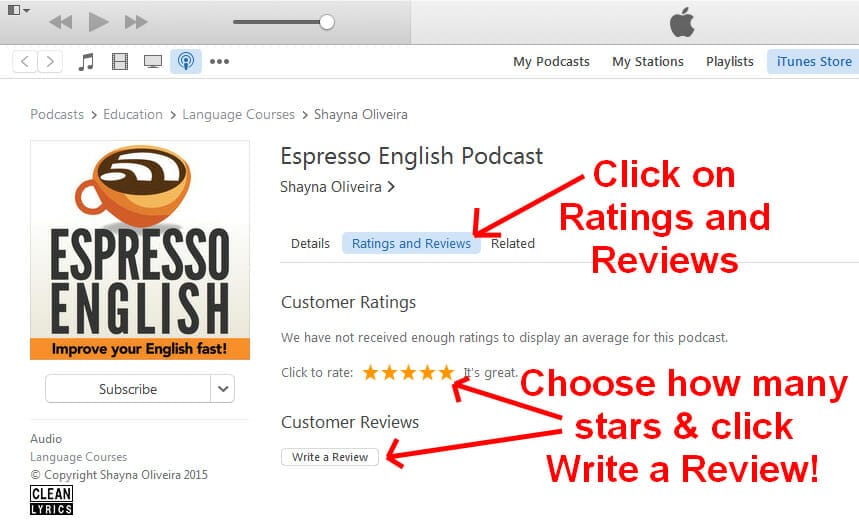 Thank you for rating and reviewing the Espresso English podcast!!!
---
More great English podcasts: