What Espresso English Students Say
Over ten million people have visited this website since January 2012! And more than 100,000 students have signed up to receive my English tips by e-mail.
Here are just a few of the wonderful comments from students all over the world: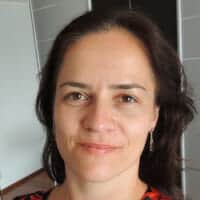 I've been looking for useful and fun ways to learn and teach English. Once I've discovered Espresso English, my job has become easier. Not only do you get a chance to improve your language skills, but you also get an insight into real-life English.
~ Teodora, Romania
The best website for studying English that I have found. Shayna is amazing, the method she uses is perfect and for who wants to learn English there is no better course! I endorse it to everyone who wants to study in an effective course.
~ Eva, Brazil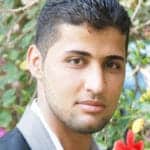 When I found Espresso English, my language became much better – like a magical experience. I was taught and informed a lot here with all the courses. I feel like I'm supported and can talk confidently. I can't thank you enough!
~ Abdul Azeez, Iraq
I really feel confident to speak English thanks to your website. Espresso English helped me to correct grammar mistakes.
~ Bobo, Senegal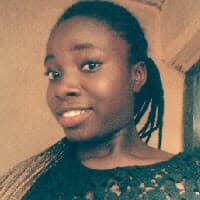 Espresso English has helped me so much that even some of my buddies were asking me if I got a new teacher for myself because we were having a tutorial class on English.
During my exams I found it easy for me in English because of the help Espresso English has provided. Even the way I speak, communicate, use tenses in everyday use and so many things. Espresso English is the best I have ever come in contact with so far!
~ Faith, Nigeria
Espresso English's lessons, courses and books are, by far, the most comprehensive tools I have ever met in my learning English process, and I strongly recommend all of them to everyone who are serious about becoming fluent in the language.
I bought some of her courses and e-books and all of them have helped me a lot to improve my English. Shayna, keep up this amazing job!
~ Sergio, Brazil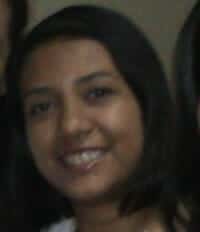 Espresso English has helped me to correct some grammar mistakes. It has helped me to improve my pronunciation. It has helped me to learn new vocabulary and its usage. I can definitely say that Espresso English has helped me a lot to improve my English!
~ Massiel, Nicaragua
Your lessons are just fantastic. They are very visual and clear. I also watch your videos for pronunciation purposes. Thank you very much for sharing your knowledge with us.~ Carmen, Spain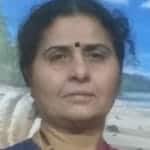 "I have been a follower of your course for more than 5 years. It has helped me a lot – transformed me from being a happy homemaker into a successful English language teacher."
~ Arundhati, India
"All of the courses are very helpful to improve my English skills – learning new vocabulary, getting more familiar with sentence structures, and my pronunciation is clearer and clearer."~ Arparat, Thailand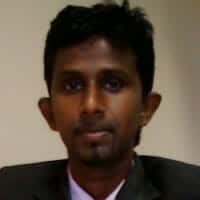 I would like to thank you from my heart because you are the best teacher in my life. I check my e-mail and I learn English every day from your lessons.
~ Indika, Sri Lanka
Espresso English lessons help me to improve my English. I am a visual learner so it really helps me to understand the topic given because you not only give the text but also the pictures and audio. All the lessons were embedded in my mind and when I needed, they came out naturally. Thanks a lot!~ Yuda, Indonesia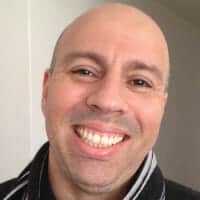 Espresso keeps my English up-to-date and gets me in touch with American culture. I love its lessons.
~ Djan, Brazil
It has been 6 months+ that I am working with Espresso English! It is just AMAZING how my vocabulary, grammar and pronunciation have improved, just by listening and reading your courses every day.~ Vanessa, France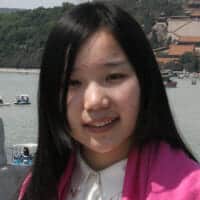 I've learnt English from the Espresso English since last November and gotten into the habit of doing it every morning. It helps me to broaden the range of knowledge, especially in spoken English, which helps me become more confident.
~ Yan, China
The book has refined my English to a great degree. From an intermediate learner, I'm now going to the next step. The American Pronunciation course is splendid. I'm loving the way each lesson is designed. Thank you so much for your email lessons that you send often, it broadens the scope of my understanding of English.
~ Joseph, India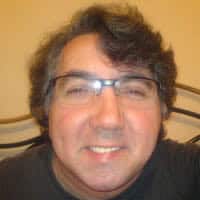 I was looking for a website that teaching English with a specific approach, fewer lists of vocabulary words, and more whole sentences and appropriate phrases with collocations, and I found here everything I needed to improve faster and automatically. Thanks Shayna for this great idea and thanks for this great website… you rock!!!
~ Elias, Brazil
I really like the courses and already got 4 of them:
These courses have helped a lot in my development, my reading, my audition, understanding of another culture and also in my writing because I write down a lot.
~ João, Brazil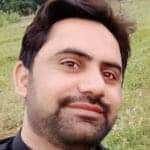 Espresso English is the place where one quenches his/her thirst of knowledge regarding English language and grammar. My tough questions and misconceptions about grammar were cleared and solved. Most importantly, Shayna is a teacher who teaches from her heart.
~ Anwar, Pakistan
Espresso English is the best place on the internet to learn English. Thank you for all the amazing lessons and for being so supportive.~ Aditya, India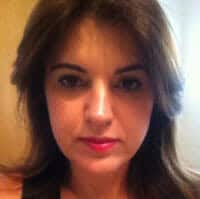 Espresso English was a nice surprise to me when I found it out some months ago. I think you have a natural gift to teach, a nice voice and the lessons' content is very, very interesting, especially the videos, which have helped me a lot with my English studies.
~ Cassia Camila, Brazil
I would like to congratulate you on anniversary. I have to thank you for the opportunity to learn English in this very entertaining way. During the every working day I find a few minutes when I can regularly learn and relax with your English. Thank you.
~ Jana, Czech Republic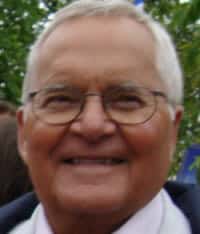 I have been studying your books quite carefully, and I must say that your spoken courses have helped me a lot.
You are a very good teacher and I want to send you all my best wishes and hope we can continue our teamwork!
~ Lars-Olof, Sweden
I am eighty years old and I travel often abroad, so I need a lot of English. Of course, I always need to study English. For this reason, I often use your courses; they are very interesting and useful.
~ Claudio, Brazil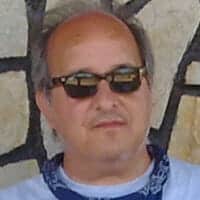 Espresso English, in my opinion, is one of the best websites to learn English. It's entertaining, all topics are well explained… and also it's fun. I'm studying English at the University and your website nicely complements my studies
~ Alvaro, Spain
When I started using some Espresso English e-books, at that time, I was not very comfortable with English and I preferred not to speak. But now, I am the one who initiates conversations in English whenever I meet someone new. And I write my business emails, without asking my friends to have a look and revise them!
~ Hasti, Iran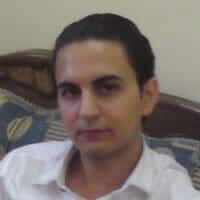 I'd like to thank you for this great idea of teaching. I enjoyed using the books and watching the video so much. The most important thing for me is that you include the most important details in English grammar. So thank you and keep the good work!
~ Hasan, Syria
I am using  your lessons, courses and books almost every day for more than one year and they are helping me a lot of in my English-learning goal which is speaking English. Now I feel more confident in speaking and understanding English and it is because of you. Thank you so much Shayna.
~ Anita, Albania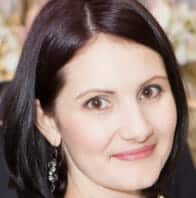 I am really happy to watch and read your posts. They are clear, short and well to understand.  Espresso English helps me to improve my English, especially, by learning different expressions and use of words from the American daily conversations.
~ Marina, Moldova
Espresso has affected my English in many different ways – it linked me to the day to day English through phrasal verbs and idioms, I use the given information on a certain topic or a theme on my English broadcast at school, I also downloaded once your free grammar e-books, moreover I like your writing style. I can't get enough from Espresso e-mails, thanks.
~ Gehan, Egypt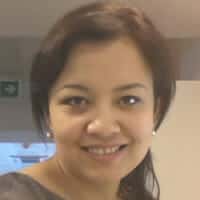 Every day when I come to work, firstly I check my e-mail. Each time when I open your mail it is really a surprise for me! I read them with great pleasure and really enjoy when I use them at work.
~ Farida, Uzbekistan
I don't remember how exactly I came to know Espresso English, but I do remember how cordial and lovely my first experience with you was. I was looking for authentic websites to improve my English. I found Espresso and contacted Ms. Shayna via email, actually expecting no reply! Astonishingly enough, she gave me inspiring tips that have helped me in learning and improving English language skills. Thank you Shayna.
~ Fathia, Egypt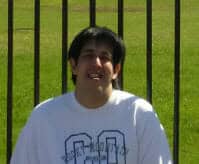 I am very happy to learn a lot and improve my language knowledge with the help of your wonderful courses. They are carefully created to cover diverse aspects of the language in an entertaining way, the lessons are full of interesting tips and teach the real language used every day, from the unique American perspective. In addition, your support is outstanding and you do all the best to help the students.
~ Juan, Paraguay
Espresso English offers 'straight-to-the-point' solutions to students' most common problems with language learning. It's practical, clear and it's got a sense of humour! You have the teacher 'at home' (Shayna answers all your questions and messages immediately, as if she were beside you when you study!).
~ Inés, Argentina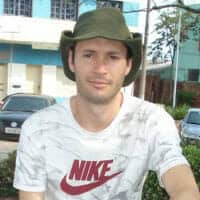 Your English audio lessons have had a valuable use for me, because I'm learning a lot with all of them. Thanks for helping many English students, like me. I can listen to you and learn how to pronounce many different words and sentences in English correctly.
~ Adriano, Brazil
Espresso English has helped me to master Grammar aspects. Espresso English also has improved my Vocabulary. Furthermore, the more I watch the lessons, the more I learn how American English works. Finally, these lessons and videos have improved my confidence.
~ Roosevelt, Brazil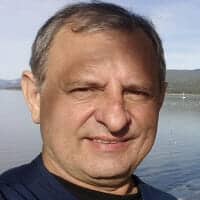 I really have improved my English skills in all directions with Espresso English. The E-books and Courses are wealthy and with hyper-good explanations. I love reading, listening and practicing all the materials produced by Espresso English and I feel like got addicted to it.
I'm a professor in a Brazilian Federal University and I need to improve my English because it's important for my work and also because I have a bride who lives in Miami.
~ Jaime, Brazil
You have facilitated learning the language for us in such a creative, useful, simple and very beneficial way. I gained the extreme benefit and confidence in practicing the language especially in everyday spoken English and phrasal verb courses. Bless your efforts – we are really thankful to you.
– Sarah, Syria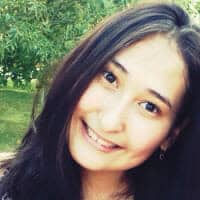 I have been learning with EspressoEnglish for 2 years and I am literally having fun. During this period I have widened my vocabulary to a great extent and have the best explanations of everything that is taught.
~ Mahabbat, Kazakhstan
Comments from immigrants:
My name is Ben and I'm from Vietnam. I immigrated to USA with my family in the early 1990s. Even though I have been living for years in the USA where English is an official language, I experience that Espresso English courses are very helpful for all people who need to learn English. Espresso English offers many different courses that cover wide ranges to meet all your needs for learning and practicing English. The courses are offered at very good prices, good organization that helps you learn it easily.
The English Teacher at Espresso English, Shayna – the founder of this program, is very helpful and nice. She is always there when I have questions. I strongly recommend Espresso English to everyone!
~ Ben, from Vietnam, now living in the U.S.A.
I am from Brazil and I am living in Dublin now, my first experience living abroad. I love your videos and they help me so much. Espresso English helps me with my vocabulary and my pronunciation Espresso English makes me desire learn more and more because to be honest I'm just starting to enjoy learn English now. Espresso English clarifies my doubts.
~ Flávia, from Brazil, now living in Dublin
My name is Ana Claudia, I am from Argentina but now I'm living in Winnipeg, Canada. I came here in June of 2013. I only have tried your free lessons and examples and I must say that I found your work very good and helpful for people like us, I mean immigrants in Anglo-speaking countries who need to improve speaking, listening, writing and reading.
~ Ana Claudia, from Argentina, now living in Canada
Comments from teachers:
I'm an English teacher and have been teaching for over 30 years. Espresso English has helped me with the concise and clear grammar and usage information of English words and constructions. I have also recommended your site to my students so they can see different ways of studying some of the subjects dealt with in our classes. Of course the students in advanced levels have had more improvement with your site.
~ Lucia, Brazil
I've been using challenging things like idioms on different topics to juice my lessons. Sometimes I give my students some materials to explore and give feedback. I also appreciate your creativity, thank you.
~ Tatyana, Russia
I'm an English Teacher (TEFL). I'm happy for the chance you give me to Express what i feel about your program. It helped me a lot to improve my word power and grammar knowledge – so I'm indebted to you!
~ Teddy, Ethiopia
I'm Mahesh from Sri Lanka. I'm a teacher of English here. Your regular emails really helped me quite lot. I downloaded your e-books as well. Thank you very much for everything.
~ Mahesh, Sri Lanka
I'm Nazanin from Iran. I show your videos to my students at MFT ( a language institute) in Karaj. They all love them. You're a great teacher. I told them the other day "I wish Shayna were my real teacher." I want to tell you too! I wish I could see you in a real class!
~ Nazanin, Iran