"I definitely lost my fear of making mistakes with phrasal verbs." ~ Marisa, from Spain


Contact me to pay by PagSeguro or Bank Deposit in Brazil

---
Are you frustrated with phrasal verbs?

Are you confused by the differences between take up, take in, take out, take off, take away, take over, and take back?
Phrasal verbs can make it difficult to understand spoken English…
even if you've studied the language for a long time.
Many students learn English from textbooks, but when they visit an English-speaking country or talk with a native speaker, their understanding is limited – because the textbook didn't focus on the phrasal verbs that are SO common in everyday spoken English.
If you want to be fluent in English, you NEED to know phrasal verbs and how they are used in everyday situations and conversations.
This course will teach you 500 phrasal verbs.
… but it's NOT just memorizing lists.
That's not very effective – and it's boring too!
Instead, you'll learn the phrasal verbs in context through stories and conversations, as well as practice exercises to help you use the phrasal verbs in YOUR English immediately.
Student Story: Marisa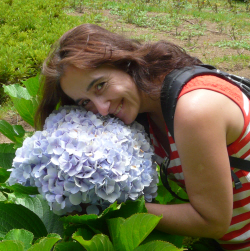 "My story with the English language started three years ago. I always had read the tips Shayna sent me by e-mail and I eventually decided to do the Phrasal Verb course.
I definitely lost my fear of making mistakes with phrasal verbs, because the dialogues of every lesson are incredibly interesting and clear.
You can imagine all the situations because they are part of our everyday life, and in this way they are easy to learn and use in my sentences.
One of the best exercises for me was sending my homework to Shayna and receiving her corrections. I was looking forward to her tips and suggestions in order to improve my writing.
I highly recommend this course to all students – especially to those who feel scared to death of phrasal verbs and want to become friends forever with phrasal verbs."
– Marisa, Spain
Phrasal Verbs in Conversation Course
30 Lessons – $30
One-time payment… permanent access


Contact me to pay by PagSeguro or Bank Deposit in Brazil

---
How will this course help me?
It teaches you phrasal verbs in the most natural way – through everyday conversations. Seeing and hearing the phrasal verbs in context helps you remember them much better. This is how native speakers learn phrasal verbs.
Each lesson begins with a short conversation about the lesson topic, and many phrasal verbs are used in the dialogue. Then, a video explanation teaches you what each phrasal verb means, giving you more details about each expression.
Finally, you can practice using the new phrasal verbs immediately in quizzes and writing exercises. This is one of the most important steps, because it helps you not only "know" the phrasal verbs, but actively USE them in your English – improving your vocabulary and helping you speak English more like a native speaker (since we use phrasal verbs very frequently).
What will I get in the course?
When you register, you get instant access to:
– 24 video presentations of the material
– 30 audio MP3s
– Phrasal Verbs in Conversation Course e-book (PDF format, 228 pages) including lesson text and phrasal verbs quizzes & exercises
You can take the lessons online or download them to your computer.
How much time is needed?
Each lesson takes about 10 minutes to complete. There is NO TIME LIMIT for the course. It has 30 lessons, so you can do one lesson per day for 30 days. However, if you need more time, you can study at your own pace!
What level of English is necessary?
This course is good for intermediate to advanced students. Intermediate students can understand it easily, but advanced students will also find it useful because many of the phrasal verbs will be new to you.
Can I see a sample lesson?
Yes!
Click here for Lesson 1: Phrasal Verbs for Romantic Relationships
How can I pay?
You can pay for the course with credit card, debit card or PayPal. I can also accept PagSeguro or Bank Deposit in Brazil – please contact me for the information.
Is the online payment safe?
Yes! The payments with credit card, debit card, and PayPal are made through a secure connection that keeps your information safe.
Credit card, and debit card and PayPal payments are processed with Clickbank, a safe and well-established systems that are used by thousands of people to make secure online payments.
Can I ask you another question?
Of course! Click here to send me an e-mail.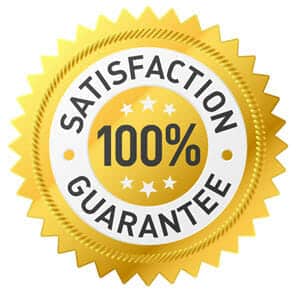 100% Satisfaction Guarantee
I know you'll love the Phrasal Verbs Course and learn a lot from it – but if you're not satisfied with your purchase, just send me an e-mail and I'll send you a refund within 24 hours.


Contact me to pay by PagSeguro or Bank Deposit in Brazil