Listening Course
English Listening Test: Clothing & Fashion
Congratulations - you have completed English Listening Test: Clothing & Fashion. You scored %%SCORE%% out of %%TOTAL%%. Your performance has been rated as %%RATING%%

Your answers are highlighted below.
When Shayna was a child, she enjoyed:
| | |
| --- | --- |
| | braiding hair |
| | going hiking |
| | playing with boys |
In college, her style was:
| | |
| --- | --- |
| | athletic |
| | professional |
| | trendy |
She finds shopping for clothes frustrating because:
| | |
| --- | --- |
| | it's hard to find clothes that fit |
| | it takes too much time to go from store to store |
| | clothing is expensive |
She thinks designer clothing is:
| | |
| --- | --- |
| | desirable |
| | impressive |
| | overpriced |
She thinks fashion is important:
| | |
| --- | --- |
| | because people judge you on your appearance |
| | for feeling comfortable and confident |
| | to get better opportunities in your professional life and love life |
Shayna wears high heels:
| | |
| --- | --- |
| | Often, because she is short and wants to look taller |
| | Seldomly, only on special occasions |
| | Never, because they make her feet hurt |
Once you are finished, click the button below. Any items you have not completed will be marked incorrect.
There are 6 questions to complete.
Transcript / Vocabulary:
Growing up, clothing and fashion were not important to me at all. I was definitely a tomboy, not a girly-girl, so I would rather play sports or go hiking than dress up or braid hair or play with makeup.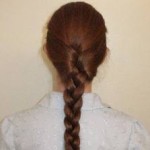 tomboy = a girl who likes more typically "masculine" things, like sports
girly-girl = a girl who likes more typically "feminine" things, like flowers, princesses, and the color pink
braid hair = to put hair into a style like in the picture
And I took this lack of fashion sense into college, where I dressed mostly in T-shirts and soccer shorts. I only really started paying attention to my clothing when I started to work, and then I started to buy clothes that were a little more professional, more attractive, and more flattering for my body type.
flattering = something that looks good on a particular person
But despite this transition, I still don't really enjoy the process of shopping for clothes. For me it's more frustrating than anything else – mainly because it's so difficult for me to find clothes that fit. I'm short, so usually pants need to be hemmed, and my body type is very muscular, so it's just difficult to find styles that fit me and look good on me at the same time.
hemmed = shortened
I don't have a favorite store, and I really couldn't care less about designer clothing. In my opinion, it's overpriced, and you're paying really for the name, and to impress other people with the fact that you have a $300 pair of jeans.
couldn't care less = completely don't care
designer clothing = clothing created by famous designers (Calvin Klein, etc.)
I also pay no attention whatsoever to what's trendy or what's in style. In my opinion, fashion is a very individual matter, and not every style is going to look good on every person, and also not every person is gonna feel comfortable with every style; I think it has a lot to do with your personality and how you express yourself through your clothing.
trendy / in style = what is popular at the moment
I think fashion is important in the sense that you need to feel comfortable and confident in your clothing. I've always enjoyed the TV shows where they take a person with no fashion sense whatsoever and some professional stylists give them a complete makeover.
makeover = giving a person a completely new and improved appearance
They throw out all the clothing in the person's wardrobe, they take them shopping, and they teach them how to pick out clothes that are flattering for their body type and that will look good and the person will feel good. And what I love to see is the boost in self-esteem that it usually gives to the person.
wardrobe = closet
boost = increase
But on the other hand I also think it's important not to get obsessed with clothing and fashion, because it's very superficial, and we shouldn't judge a person by their appearance and by what type of clothing they're wearing (or not wearing.)
judge = form an opinion about someone/something
The only piece of fashionable clothing that I really can't stand are high heels. I think they're uncomfortable, not practical, and they always make my feet hurt. I don't enjoy wearing them at all. And so I only put on high heels for really really special occasions, such as my wedding – but it's always a relief to slip them off afterwards!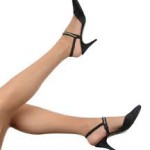 can't stand = strongly dislike
high heels = the type of shoe in the picture
slip them off = remove (a piece of clothing) from your body
Improve your listening skills!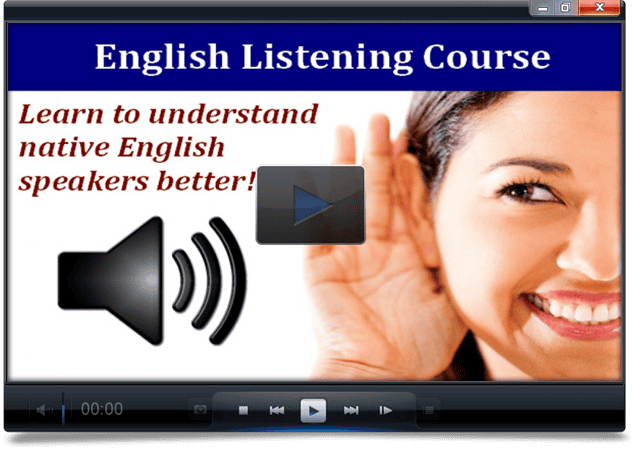 Learn more about the Listening Course
Photo sources: