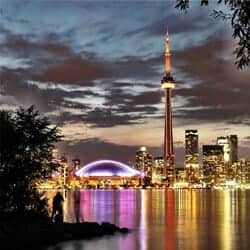 If you're wondering what it's like to study English in an English-speaking country, you can get a taste of the experience by checking out the 10,000 Instagram photos shared by students and teachers at Kaplan English language schools around the world.
The photos come from 42 different cities, creating a colorful mosaic that portrays the experience of learning English at Kaplan – both inside and outside the classroom. You can see them by searching for the hashtag #KaplanExperience on Instagram.
Kaplan encourages students to share their stories through social media such as Instagram. According to Robert Pickstone, Kaplan's social media manager, "We have thousands of talented photographers across different countries and continents, who are capturing what's important to them in visually stunning ways. We want to showcase what is being encountered and felt."
Do you want to participate in the Kaplan experience? You can visit Kaplan's website to find a Kaplan English language school.
———————————————————-
This post comes from Kaplan International Colleges
Kaplan International Colleges is part of Kaplan, Inc., an international education services provider offering higher education, professional training, and test preparation. Kaplan is a subsidiary of The Washington Post Company (NYSE:WPO). http://www.kaplaninternational.com