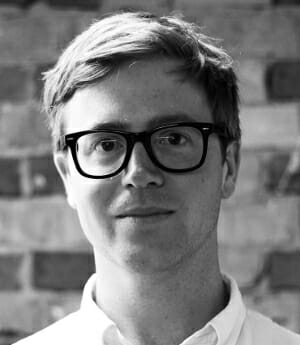 This is a guest post series by Alastair

Budge, the founder of Leonardo English and the host of the

English Learning for Curious Minds

podcast, a podcast for intermediate English learners and curious minds. The podcast comes with subtitles, a transcript, and key vocabulary, and is trusted by 100,000 students in 157 countries.
I've got some news for you. 
If you think that you'll learn English only in a classroom, you're in for a bit of a shock.
It may feel comfortable and familiar to sit behind a desk, with a friendly teacher in front of you, surrounded by like-minded fellow students, while you practice your speaking, listening, reading and writing. 
And of course, the classroom can be an important part of anyone's English learning journey.
But, in order to really make progress, the learning has to happen outside the classroom. 
It's where you put what you've learned into action, it's where you explore new areas of interest, discover things you would never have done within the confines of a classroom's four walls, and where you can progress at your own pace, at your own schedule, and at times that suit you.
Actually how to do this, though, can be a little daunting.
What if you don't live in an English speaking country?
What if you don't have anyone to practice with?
What if you have no idea where to start?
If some of these questions are also running through your mind, here are our tips on how to improve your English outside the classroom using three excellent resources: podcasts, YouTube, and Netflix.

There are a million ways to learn English, and learning in a classroom is just one of them.
If you're serious about making progress, you will know that learning happens outside the confines of your classroom. 
Your teacher isn't the person who will make you learn, nor are your classmates.
Learning comes down to one person, and one person alone. 
You.
Podcasts, Netflix, and YouTube can be great companions on your English learning journey. 
They all have great benefits, and there is a time and a place for all three of them.
Good luck – if you have got this far, and you put some of these techniques into practice, then you are already on the path to success.