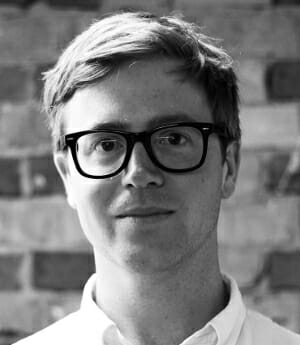 This is a guest post series by Alastair

Budge, the founder of Leonardo English and the host of the

English Learning for Curious Minds

podcast, a podcast for intermediate English learners and curious minds. The podcast comes with subtitles, a transcript, and key vocabulary, and is trusted by 100,000 students in 157 countries.

This is Part 3 of our series on learning English outside the classroom. Check out Part 1 – Learning English with Podcasts and Part 2 – Learning English with Netflix.
YouTube has boomed in recent years, and almost 5 billion videos are watched on YouTube every day.
It's the second most popular website in the world, and I'm sure you use it already.
It is also full of videos about learning English, and there is a lot of great content that's available for you.
It can be overwhelming though, as there is a lot to choose from. Here are our tips on how to use YouTube effectively to learn English.
Before you start
It has never been easier for anyone to start a YouTube channel. All you need is a smartphone and an internet connection.
This is great in terms of the amount of content that's available, but it means that it can be hard to separate the wheat from the chaff.
YouTube does a pretty good job of showing you the best content, but remember, unlike Netflix, you will often find some quite amateur videos. 
The good news about this is that if you come across something that you don't like, or that you don't think is valuable, just hit 'back' and find another video. 
How to use YouTube effectively
If you just search 'learn English' on YouTube, you would be presented with a wall of hundreds of thousands of results. 
It can be overwhelming, and before you do that, you should think about your goals.
Are you looking for tips on vocabulary and grammar?
If so, then you should probably check out channels like the Espresso English YouTube channel. 
These kinds of channels explain words, and phrases, and recreate a classroom-style environment – there is a teacher, and the teacher explains things to you that you can then put into practice.
This can be a great way to self-study. If there are particular areas that you find hard or things that you know you need to work on, then this is content that can be very helpful to you.
Pro tip: Use the 'watch later' button to save videos that you don't have time to watch right now. You can create your own playlist, then watch videos when it suits you, whether that's on the metro, on the sofa, or just killing time waiting for a friend.
But you shouldn't limit yourself to just content that is aimed at English learners, especially if you're at an Intermediate level or above.
From amazing nature series like Planet Earth to comedies like LastWeekTonight, from documentary channels like Vice to singing along with Disney songs, you could spend years just watching YouTube videos.
So don't limit yourself to just content about learning English. Not only is it always good to have a change, much like Netflix, sometimes it's good to have a bit of a break and watch something that's a little bit lighter and is entertaining.
Pro tip: You can turn on subtitles on YouTube, but these are often 'auto-generated', so they aren't 100% correct. This can be quite funny, but can also be unhelpful if you're actually trying to learn English. So we'd advise you to not do this unless you really can't understand anything.