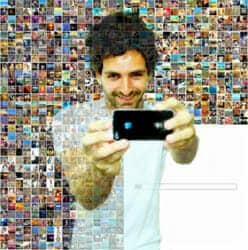 Ido Simoyni, an Instagram celebrity with over a hundred thousand followers, gave an iphone photography master class to students at Kaplan's English school in Sydney. He taught techniques for shooting eye-catching photos and gave a practical lesson in Hyde Park.
Ido, who is from Israel, documented his studies at Kaplan's English school in New York on Instagram using the #KaplanExperience hashtag. Now he is teaching others how to capture the story of their time at Kaplan.
"As I see it, Kaplan students are having an amazing experience when studying abroad. Getting to know people from across the globe in great locations is the best formula to tell a story and share it with others. Instagram is the best photo app to do that," he said.
Ido's classes in Australia and New Zealand were such a hit that he was invited to lead workshops at additional Kaplan schools around the world.
To catch a glimpse of the unforgettable Kaplan Experience, click here.
——————————————————–
This post comes from Kaplan International Colleges.
Kaplan International Colleges is part of Kaplan, Inc., an international education services provider offering higher education, professional training, and test preparation. Kaplan is a subsidiary of The Washington Post Company (NYSE:WPO). http://www.kaplaninternational.com