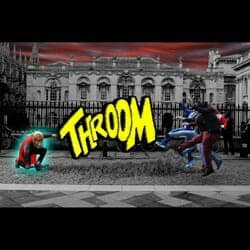 To help promote the UK release of Thor: The Dark World, Kaplan International Colleges teamed up with Marvel Studio to hold a photo competition with an incredible prize: the chance to see the world premiere of the film in London together with the cast and crew.
The winning photo was selected from hundreds of entries in which Kaplan students from 11 schools across the UK and Ireland dressed up and recreated scene's from the film's trailer. The photo was shot in front of the University of Cambridge and featured Ernano Molino, 23, from Italy; Rafael Fraga, 23, and Dalila Simila, 25, from Brazil; and Maria Fernanda Rivera, 18, from Venezuela. The panel of judges chose it due to its energy and vibrancy.
According to Ernano, who is a big fan of Marvel films, "Traveling from Cambridge to London in a limousine, walking on the red carpet and seeing the stars of the film was the experience of a lifetime."
Click here for the full story!
———————————————————-
This post comes from Kaplan International Colleges
Kaplan International Colleges is part of Kaplan, Inc., an international education services provider offering higher education, professional training, and test preparation. Kaplan is a subsidiary of The Washington Post Company (NYSE:WPO). http://www.kaplaninternational.com