Videos & YouTube channels:
Podcasts & listening:
Websites & blogs:
Exercises & tests:
Facebook pages:
Forums & communities:
Get a FREE English phrases e-book!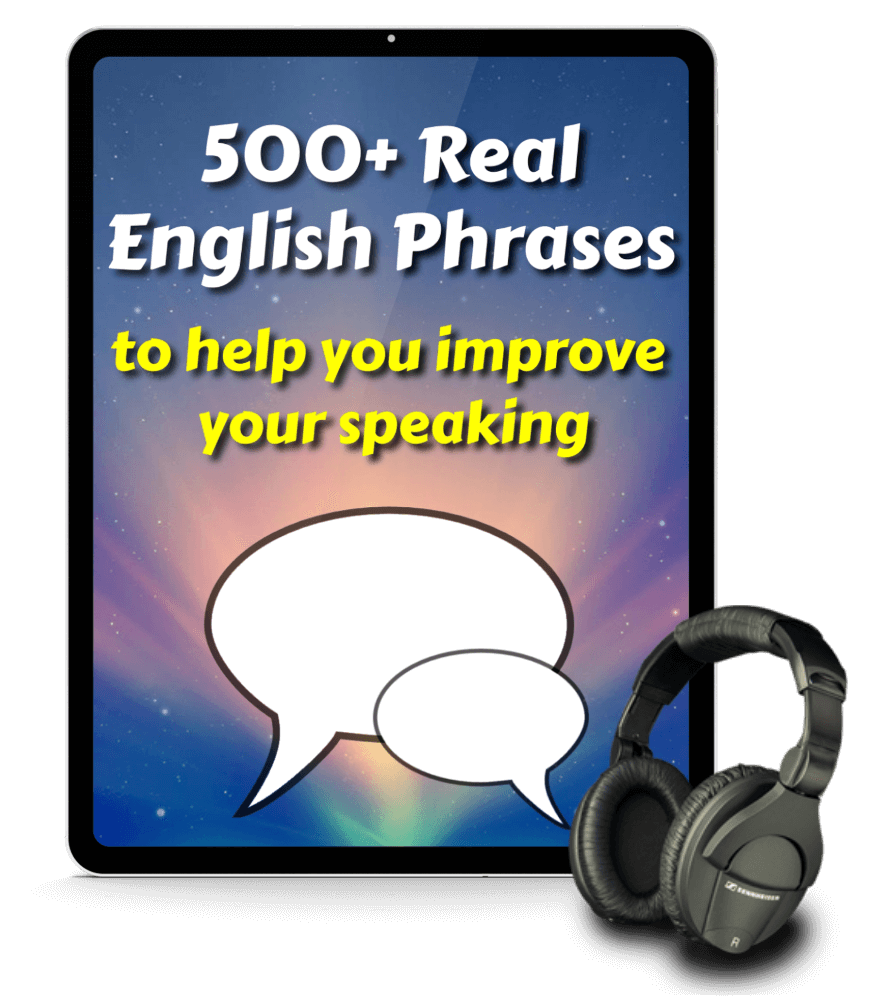 Do you want to speak better English?
This e-book will teach you real phrases that native English speakers use in many different situations.
You will learn more than 500 beginner, intermediate, and advanced English phrases – and you can practice your pronunciation by listening to and repeating the audio.
Download 500+ English Phrases