If you're learning English as a Second Language, joining an ESL class is a great way to improve your English! Keep reading to discover:
How to find ESL classes near you
Here are 10 websites where you can find in-person English classes near you:
ESL Directory: A comprehensive directory of ESL programs and language schools worldwide, allowing you to search for classes based on location.
International Association of Language Centres (IALC): An association of accredited language schools offering a search feature to find English language courses in various countries.
EnglishUSA: A website that provides information on accredited English language programs in the United States, allowing you to search for schools by location.
British Council: The official organization for promoting British English worldwide, offering English language courses and resources in various countries.
TESOL International Association: An association for English language teaching professionals that provides a directory of TESOL programs and language schools globally.
LanguageCourse.net: An online platform that allows you to search for language schools and ESL courses worldwide, including both group classes and private lessons.
ESL.com: A website that provides information on ESL schools and courses in the United States, offering a search feature based on location and program type.
Language International: An online platform that connects language learners with language schools worldwide, allowing you to search for ESL courses by location.
ESL Base: A website that provides resources for ESL teachers and students, including a directory of ESL schools and courses in various countries.
Local community college or university websites: Many local colleges and universities offer ESL programs and classes. Check the websites of educational institutions in your area to find information on ESL courses they offer.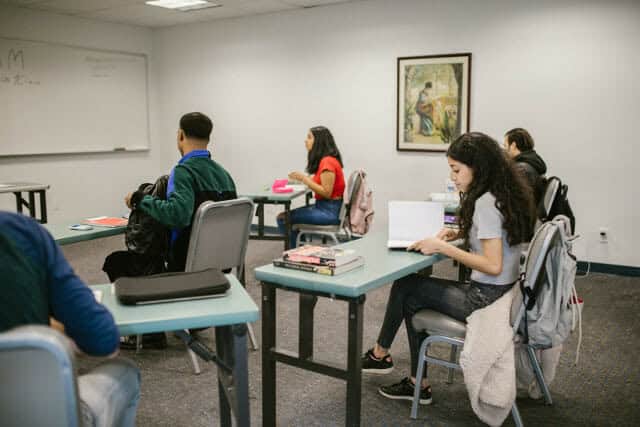 How to find online ESL classes
If there aren't any in-person ESL classes in your area – or if the schedule or cost doesn't work for you – consider learning English online! The internet is a great place to connect with English speakers.
Here are websites where you can find an online English class or teacher: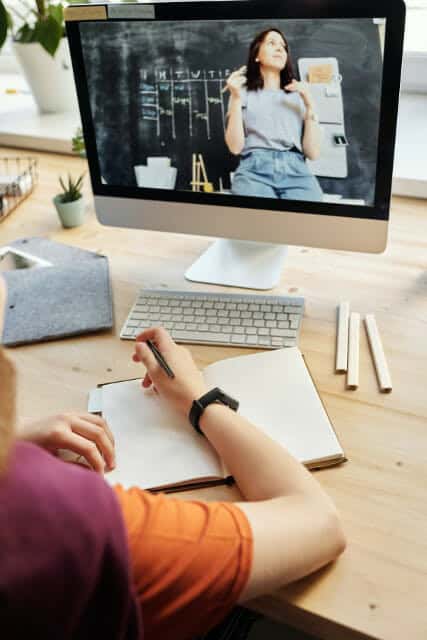 Online ESL Classes vs. In-Person ESL Classes
Should you learn English online or in person? Here are some things to consider:
Online ESL classes:
Advantages
Flexibility: You can schedule lessons at your preferred time, and learn from anywhere with an internet connection. This flexibility is great if you have a busy or variable schedule.
Convenience: No need to go to English class by car, bus, or train! Instead you can learn from the comfort of your home, saving time and money on transportation.
Global Exposure: Online ESL classes connect students with teachers and learners from around the world. This multicultural environment is great for language learning because you encounter diverse accents, cultures, and perspectives. You can also practice your communication skills with English language learners from different countries.
Personalized Learning: Online ESL classes often offer personalized learning experiences, especially if you work with a private English teacher who can customize the lessons based on your specific needs and learning styles.
Online ESL classes:
Disadvantages
Technical Issues: To attend online English classes, you need a stable internet connection. Technical problems such as a bad connection or computer errors can interrupt your class and be very frustrating.
Limited Physical Interaction: Unlike offline classes, online ESL classes lack face-to-face interaction in person. You may miss out on the benefits of practicing conversational skills in a real-life setting. Also, non-verbal communication (like body language and facial expression) may be harder to interpret in an online English class.
Self-Motivation and Discipline: Learning English online requires self-discipline and motivation. Without a physical classroom and direct supervision by a teacher, you must take the initiative to stay focused and committed to your studies. Procrastination and distractions at home can make it hard to keep a consistent learning routine.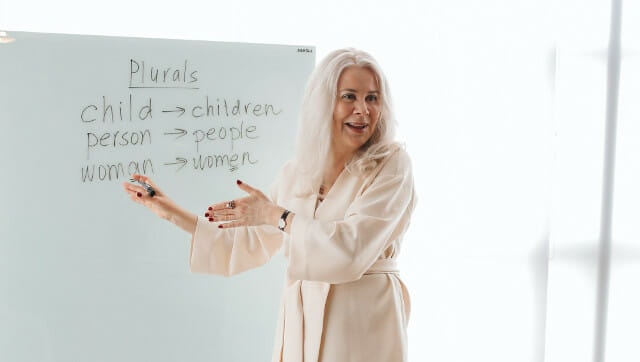 In-Person ESL Classes:
Advantages
Direct Interaction: In offline ESL classes, your have the opportunity for direct interaction with teachers and other English language learners. Face-to-face communication allows for immediate feedback, clarification, and real-time practice of listening and speaking skills. You can also benefit from observing and learning from other students in the classroom.
Immersive Environment: In-person classes create an immersive language learning environment where English is the main way to communicate. This consistent exposure to the language helps you learn vocabulary, grammar, and pronunciation.
Structured Learning: Offline English classes often follow a structured curriculum designed by experienced instructors. The sequential progression of lessons and in-person guidance from teachers can provide a clear learning path and help you build a solid foundation in English.
In-Person ESL classes:
Disadvantages
Higher Costs: In-person ESL classes are usually more expensive because of the costs to maintain a physical classroom. In addition to paying the fee for the class, you may also be required to purchase course materials like textbooks.
Limited Flexibility: Offline ESL classes typically have fixed schedules, so you must attend classes at specific times and locations. This can be challenging if you have a busy schedule or if you live far from the English school.
Geographical Limitations: Access to high-quality offline ESL classes may be limited in certain areas, especially in remote regions or non-English-speaking countries. It may be difficult to find qualified English teachers in some places.
Which should you choose – online ESL classes or offline ESL classes? It depends on your individual preferences, resources, and learning goals. The key is to select the class that best suits your needs and lifestyle.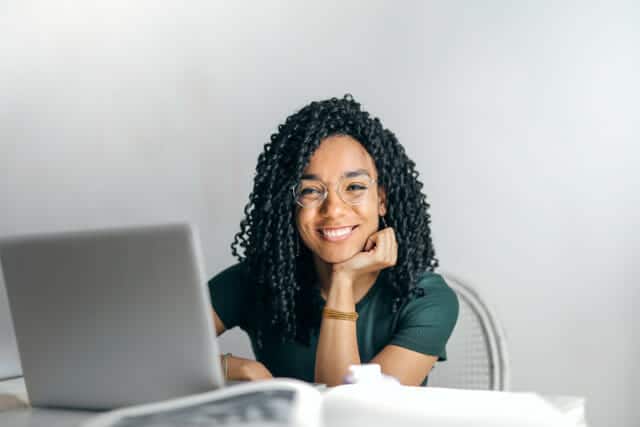 How to get the most benefit from ESL classes
OK, so you've signed up for an ESL class – how can you maximize your learning?
Here are some tips to help you learn English faster, whether online or offline:
Inside the Class:
Actively participate: Don't just listen… speak up! Talk during classroom discussions, ask questions, and request clarification from the teacher when needed. Actively participating in ESL class activities builds confidence in using the English language.
Try to speak 100% in English during class: Pretend nobody else speaks your native language, and find a way to communicate what you want to say using only English.
Take notes: The action of writing down the main points during ESL classes helps you remember the grammar, vocabulary, and phrases better – and then you can review them later, whether to prepare for a test or simply to refresh your memory.
Ask for feedback: Request feedback from teachers on your language skills and areas that need improvement. It can be hard to ask for feedback, but it will definitely help you progress in your language skills.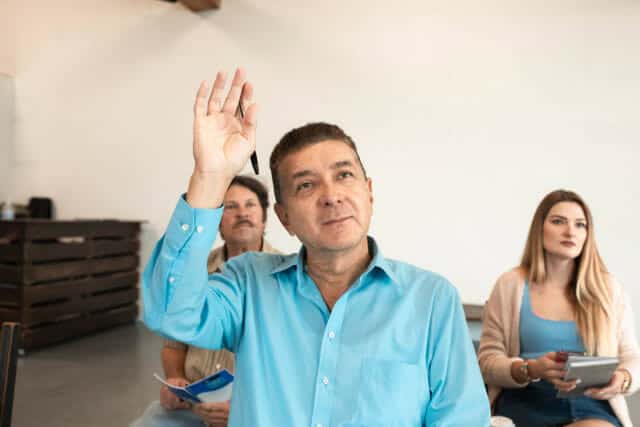 Outside the Class:
Establish a study routine: Set aside dedicated time for self-study outside of class. Create a study schedule – even if it's just a few minutes a day – and commit to studying English consistently.
Immerse yourself in English: Surround yourself with English-language materials such as books, magazines, movies, music, podcasts, and videos. This is especially important if you don't live in an English-speaking country! The more you listen to English and read in English, the faster you'll improve your vocabulary, understanding, and pronunciation.
Practice informally: Look for opportunities to practice speaking and interacting in English outside the classroom. Engage in conversations with native English speakers, join conversation groups, or meet up with another English learner to practice together.
Practice thinking in English: Instead of thinking in your native language and translating to English in your head, try thinking directly in English. This is a skill you can really practice anytime – and the more you do it, the more naturally you will be able to speak English without pauses or hesitations.
Use online resources: Use online language-learning websites, courses, and mobile apps designed for English learners. You can find a ton of lessons, exercises, games, and even free English classes that will help reinforce what you're learning in ESL class and provide some variety in your study routine.
Set language learning goals: Establish short-term and long-term goals for your journey towards fluent English. Break down these goals into manageable tasks, and track your progress. Celebrate achievements along the way to stay motivated.
These are great ways to make the most of your English learning experience both inside and outside the classroom! Consistency, dedication, and being an active learner will help you become fluent in English faster.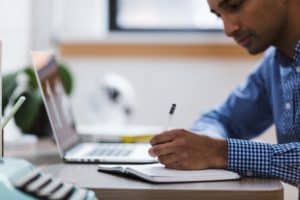 How Espresso English courses can help you
Espresso English offers self-study ESL courses that teach you LOTS of English in little time! Our lessons are quick, convenient, and effective – and we've helped more than 100,000 English learners improve their fluency and communication skills.
LEARN ENGLISH ONLINE – ANYTIME, ANYWHERE
No need to drive to an English school.
No need to schedule a specific time for class and hope your internet connection is good.
Instead, you can access the website and take Espresso English lessons anytime!
It's really convenient, and you can learn English at your own pace.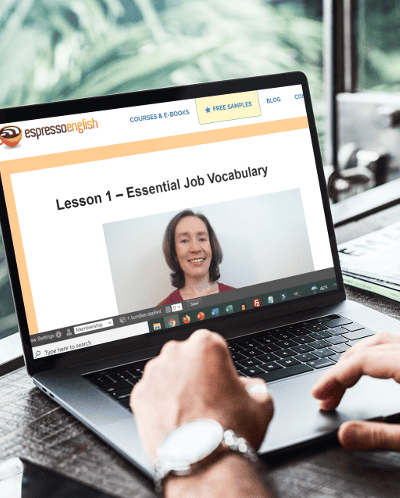 SHORT AND SWEET LESSONS
Each lesson takes just 10-15 minutes – perfect for English learners with busy lives.
If you're tired of spending hours reading textbooks and dictionaries… or constantly searching for information on the internet… you'll love our lessons, because they're helpful and straight to the point!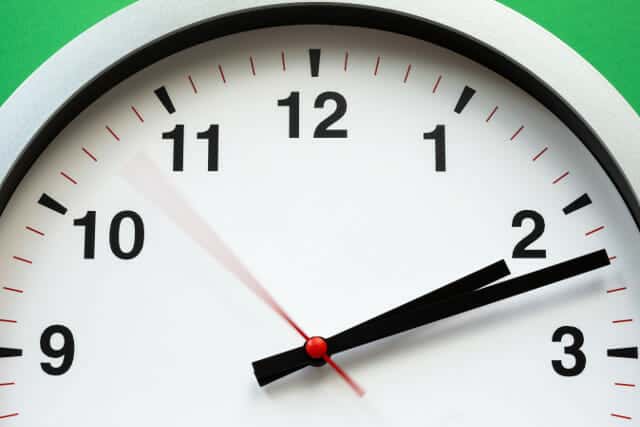 COURSES ON ALL AREAS OF THE ENGLISH LANGUAGE
Each Espresso English course focuses on a specific area of English – from speaking and listening and reading to grammar and vocabulary, as well as specialized topics like business English, phrasal verbs, idioms, and collocations.
And if you want to get our complete collection of courses – all the skills needed for English fluency – there's a 50% discount!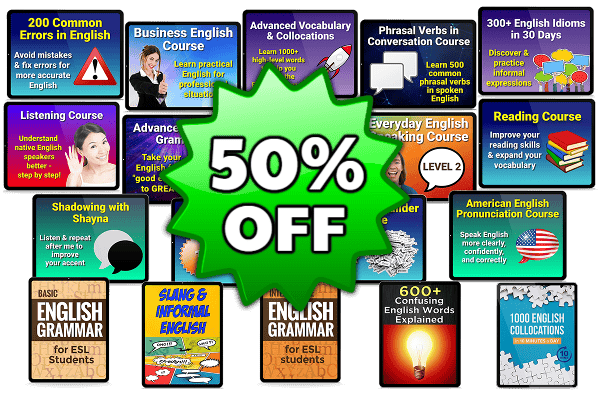 ---
What Espresso English students say:
"When I found Espresso English, my language became much better – like a magical experience. I was taught and informed a lot here with all the courses. I feel like I'm supported and can talk confidently. I can't thank you enough!"
~ Abdul Azeez, Iraq
"It has been 6 months+ that I am working with Espresso English! It is just AMAZING how my vocabulary, grammar and pronunciation have improved, just by listening and reading your courses every day."
~ Vanessa, France
"Espresso English lessons, courses and books are, by far, the most comprehensive tools I have ever found in my English learning process, and I strongly recommend all of them to everyone who is serious about becoming fluent in the language. I bought some of her courses and e-books and all of them have helped me a lot to improve my English. Shayna, keep up this amazing job!"
~ Sergio, Brazil
"I am using  your lessons, courses and books almost every day for more than one year and they are helping me a lot of in my English-learning goal which is speaking English. Now I feel more confident in speaking and understanding English and it is because of you. Thank you so much Shayna."
~ Anita, Albania