600+ Confusing English Words Explained E-Book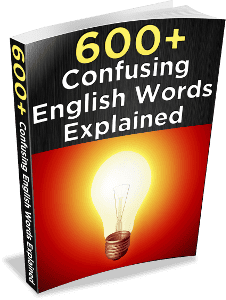 This is a free sample from the e-book  
600+ Confusing English Words Explained. 
It will help clear up your doubts about how to use English words correctly, so that you can speak and write more confidently.
Click here for more information!
TIME

PLACE

IN

Months

Seasons

In the summer
In the spring

Years

Periods of the day

In the morning
In the evening

(exception: at night)

Cities and countries

Rooms and buildings

In the kitchen
In the supermarket

Closed spaces
TIME

PLACE

ON

Dates and days

On Monday
On February 14th

Transportation

(exception: in a car)

A surface
TIME

PLACE

AT

Times

At 6:00
At half past three
At noon

Contexts

At school
At work
At a party
In, On, or At?
Congratulations - you have completed In, On, or At?. You scored %%SCORE%% out of %%TOTAL%%. Your performance has been rated as %%RATING%%

Your answers are highlighted below.
We're going to a baseball game ______ Saturday. Do you want to come?
Why are your clothes ______ the floor? Please pick them up and put them away!
My cousin lives ______ Australia.
My son is waiting for me to pick him up ______ the bus stop.
"Are you working right now?"
"No, I'm ______ home."
I lost my wallet ______ a museum ______ Berlin.
"Where's my hairbrush?"
"It's ______ the bathroom."
I like to go skiing ______ the winter.
My mother's birthday is ______ May.
Does your class end ______ 7:30 or 8:00?
Many Brazilians drink coffee both ______ the morning and ______ night.
My sister's arriving ______ the earliest train tomorrow morning.
I'll start my new job ______ March 1st.
There's a meeting with the project team ______ June 23 ______ the afternoon.
When you called me, I was ______ a taxi ______ Main Street.
Once you are finished, click the button below. Any items you have not completed will be marked incorrect.
There are 15 questions to complete.
Clear up your doubts about confusing words… and use English more confidently!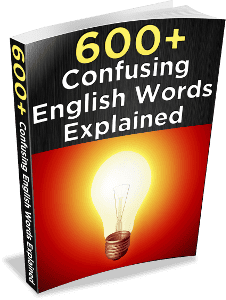 Click here for more information