Why Learn English Slang Words?
"Slang" is a type of informal English. It is different from place to place – American slang is different from British slang and Australian slang, although some words may be the same. Even inside one country, slang is often different from region to region, and depending on the context.
It's good for English students to learn some common slang words in English – not necessarily to use them (most of these words are not appropriate in professional situations, and some can be offensive) – but more so that you can understand when you hear the word in movies, songs, and in informal conversations between native English speakers.
Here are some American English slang words for parts of the body: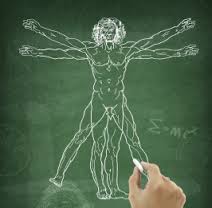 Head
nut, noodle, dome, noggin
Brain
gray matter, smarts
Face
mug
Nose
schnozz, honker, beak
(these words all refer to a BIG nose)
Eyes
peepers, baby blues
("baby blues" is only for blue eyes)
Teeth
choppers
Mouth
trap, pie hole
(The expressions "Shut your trap!" and "Shut your pie hole!" are very rude ways to tell someone to stop talking)
Chin
A "double chin" is an extra layer of fat around a person's neck, so that it looks like they have two chins.
Heart
ticker
(usually when talking about the health of the heart; for example, an old man might say: "My doctor says my ticker's still going strong!")
Breasts
boobs, cans, girls, jugs, tits, rack, ta-tas, twins
(Boobs, girls, and twins are typically used by women. Boobs, cans, jugs, tits, rack, and ta-tas are typically used by men)
Muscular Arms
guns
Hands
paws, mitts
Stomach (general)
tummy, abs
Fat Stomach
gut, belly, beer belly, pot belly, spare tire, love handles (fat on the sides of the stomach and/or back), muffin top (when the front and sides of your stomach hang over the waist of your pants)
Muscular Stomach
six-pack, washboard abs
Navel
belly button
Intestines
guts
Penis
dick, cock, manhood, family jewels, weenie, wee-wee
(these last two are usually used with children)
Vagina
pussy, cooter, cooch, vag, vajayjay, snatch, girly bits
More Polite Words for the Genital Region
nether regions, private parts, genitals, private
Bottom
rear end, behind, butt, booty, fanny, tush, tail, buns, duff, heinie, glutes (referring to the muscles of your bottom), ass, arse
Feet
dogs
Toes
tootsies
Learn Slang & Informal English easily!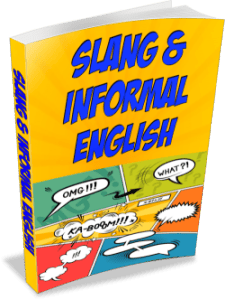 Learn more about the Slang E-Book
More Espresso English Lessons: