Vocabulary Builder Course
A synonym is a word with the same or a similar meaning as another word.
For example, the words big and large are synonyms. Buy and purchase are also synonyms – although we tend to use "buy" in a more informal context, and "purchase" in a more formal context.
Keep in mind that some synonyms in the list below might not be "perfect" synonyms – there may be slight differences in meaning and connotation. For example, the words smart and wise. Both of them mean "intelligent," but the word wise also implies that the person has additional good judgement and deep perception about life.
Synonyms are often used in different collocations, too. For example, we can describe either a person or an idea as brilliant, but only a person can be astute.
Powerful, potent, and firm are synonyms for strong. A person with a strong voice can have a powerful voice, but not a potent voice. A strong alcoholic drink can be potent, but not firm.
If you're not sure how to use the synonyms below – or if you want to see example sentences – check this dictionary and this sample sentence search!
Synonyms for SMART
bright
sharp
brilliant
astute
wise
Synonyms for STUPID
dumb
idiotic
dimwitted
slow
dense
Synonyms for ESSENTIAL
crucial
critical
vital
integral
indispensable
Synonyms for IRRELEVANT
inconsequential
useless
meaningless
trivial
insignificant
Synonyms for EXCELLENT
magnificent
phenomenal
top-notch
world-class
outstanding
Synonyms for ACCEPTABLE
fitting
suitable
satisfactory
adequate
appropriate
Synonyms for AWFUL
horrible
abominable
repulsive
despicable
atrocious
Synonyms for INTERESTING
captivating
enchanting
fascinating
enthralling
intriguing
Synonyms for BORING
dull
tiresome
mundane
humdrum
monotonous
Synonyms for UNCERTAIN
doubtful
questionable
dubious
far-fetched
unproven
Synonyms for NEW
modern
contemporary
up-to-date
novel
fresh
Synonyms for OLD
outdated
antiquated
obsolete
archaic
old-fashioned
Synonyms for EASY
simple
child's play
straightforward
effortless
uncomplicated
Synonyms for DIFFICULT
challenging
daunting
taxing
tough
tricky
Synonyms for STRONG
powerful
intense
firm
solid
potent
Synonyms for WEAK
frail
feeble
shaky
flimsy
fragile
Synonyms for HUGE
colossal
gigantic
astronomical
immense
gargantuan
Synonyms for TINY
minuscule
itsy-bitsy
microscopic
dinky
minute
Synonyms for MANY
copious
abundant
numerous
ample
bountiful
Synonyms for BIT
smidgen
dash
iota
pinch
shred
Synonyms for EXCESS
glut
plethora
wealth
surplus
overabundance
Want to increase your vocabulary
& improve your fluency?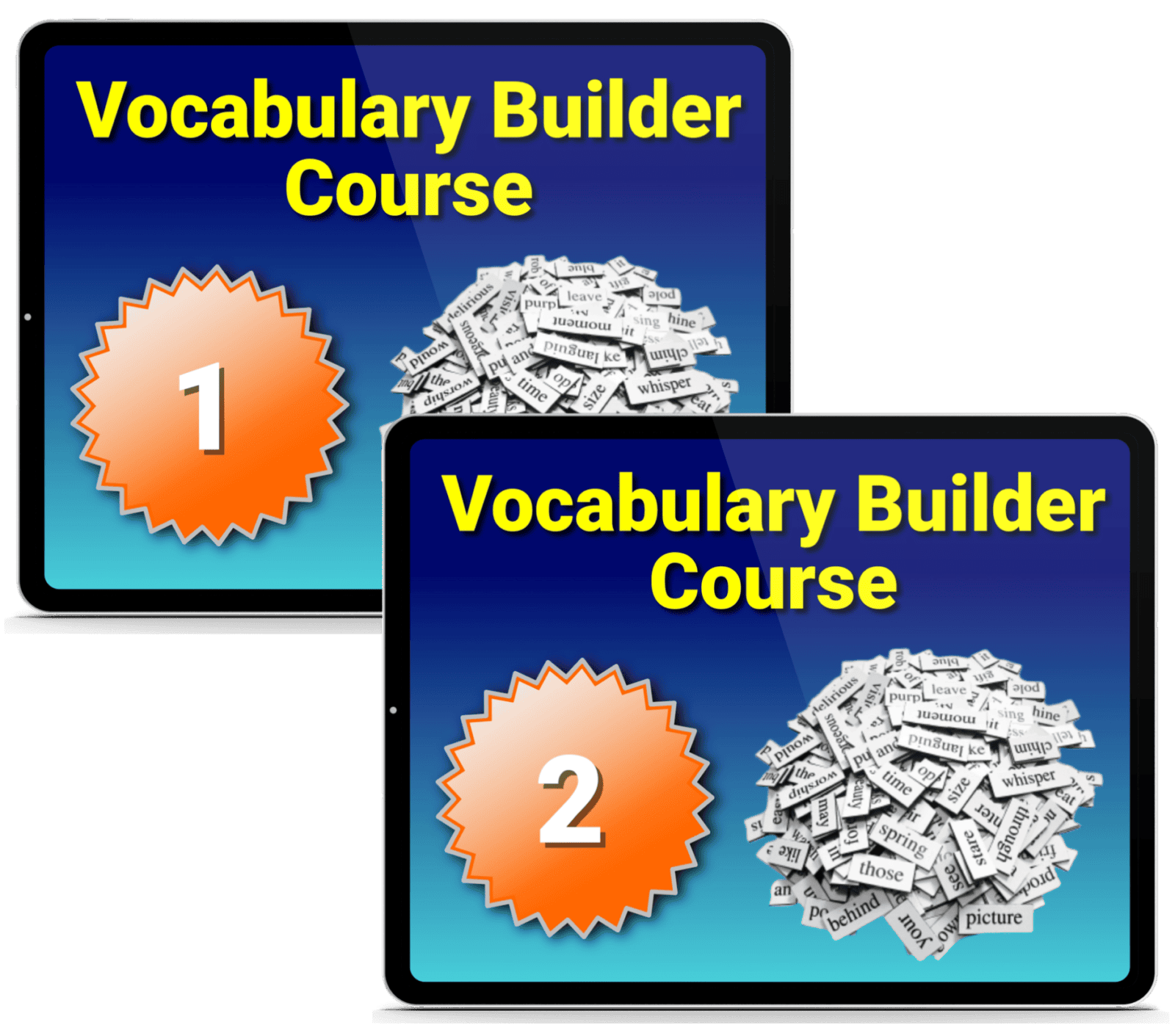 Learn more about the Vocabulary Courses