The English Power Pack is a collection of 6 courses and e-books by some of today's top online English teachers.
You can get an 80% discount on the pack for a limited time: June 25, 2018 – July 3, 2018
Product Descriptions
American Accent in 5 Steps
by Hadar Shemesh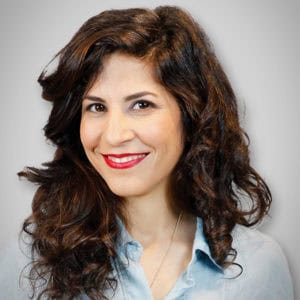 In this workshop, you'll receive practical tools to improve your spoken English and boost your clarity and confidence. You'll learn important sounds (R, th, sheep-ship vowels and more), understand core elements of American English like intonation, melody and rhythm, and learn to avoid common pronunciation mistakes that non-native speakers often make.
You'll also receive powerful techniques and strategies that'll improve your fluency and speech based on your specific needs. By the end of this Workshop, you'll leave with your personal accent training roadmap, practice workbook, and tons of resources that'll help you implement everything in a clear and effective way.
The 42 Sounds of Elemental English Masterclass
by Idahosa Ness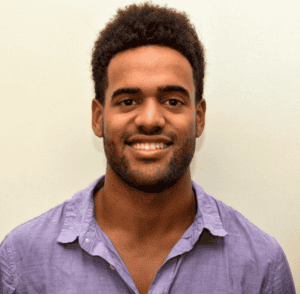 In this course you'll get:
Lifetime access to over 6 hours of video lectures with polyglot Idahosa Ness
Custom-made Flash Card Deck so you can learn the International Phonetic Alphabet of English
Training Exercises: Multimedia hearing & pronunciation training exercises so you can practice each sound daily
Get the Job!
by Christina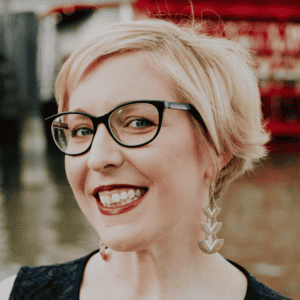 If you want to get the job, the promotion, or the mission, you have to speak good English. Getting great professional opportunities is like crossing the finish line of a marathon. If you want to succeed, you must prepare in advance.
When you prepare your interview with the "Get The Job" course, you'll open many more doors to new career opportunities. In 12 lessons, you learn how to answer the essential questions you'll hear in interviews and professional networking discussions.
You learn how to highlight your experience, your skills, and your value in up-to-date business English. With each lesson, you become more confident and credible. You convince the recruiter that you're the right person for the job.
The 17 Secrets to Native English Listening Skills
by Gabby Wallace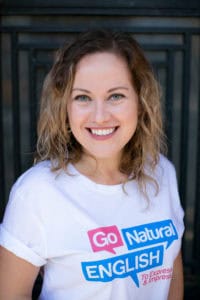 This is a series of video lectures with examples and practice that share the most important but least taught keys to comprehending native spoken English.
You'll learn why English sounds so different than we often expect, and strategies to maximize your understanding of any speaker in any situation.
After you watch this course, you'll have a better understanding of why real world English sounds so different than in the classroom, and how you can become more confident in your own listening skills.
Vocabulary Builder Courses Levels 1 & 2
by Shayna Oliveira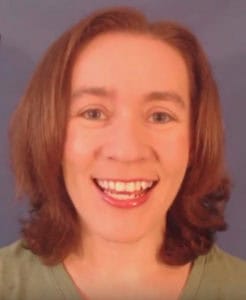 Here's a quick, easy, and effective way to increase your vocabulary – so that you can express yourself better in English!
Each level of the course will teach you more than 1000 words through clear and practical lessons, with practice exercises to help you remember the new words and use them in your English immediately.
Why English is Easy
by Benny Lewis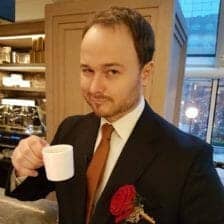 How would you like to discover a new, easy way to learn English?This course, targeted at upper beginner and intermediate English learners, gives you hacks and shortcuts so you can learn English faster.
Whether you want to learn English for business, school or leisure, I will show you that learning a language doesn't have to be difficult.
Reading this guide, you'll discover the confidence to start speaking English – even if you've only just started learning, the aspects of grammar you should focus on first, and what can wait for later…
How to let your nerves fall away. You'll feel ready to speak English from the get-go, even if you make mistakes from time to time. How to get around pronunciation problems (including simple rules of thumb for better pronunciation)…
Simple ways to immerse yourself in English conversations – with no need to travel! Specific hacks to train your ear to the unique sound of spoken English (This is really helpful if you find yourself thinking "Why are they speaking so fast?")
Whether you should focus on American or British English… and much more!
BONUS DISCOUNTS on private lessons
LiveLingua: Sign up for a hand-selected tutor for your needs at Live Lingua! With this exclusive partnership, English Power Pack students get 25% off their first 5 English lessons.
Lingoda: Sign up for a package of lessons at Lingoda at a price that is only available to English Power Pack buyers. With this partnership, you get 50% off English tutoring for up to 3 months.
80% discount available for one week only!
The normal price for all these products would be a total of over $1,000…
But we're having a special, one-time-sale of all 5 products for $197!
This super discount is available only from June 25, 2018 – July 3, 2018.