Learning a "word of the day" is a great way to improve your English vocabulary daily, even if you don't have much time! Here are links to "word of the day" series here on Espresso English as well as on other English-learning websites.
Want to improve your vocabulary even faster?
I've got THREE great courses to help you do that!
Vocabulary Builder Level 1 teaches you 1,000+ words… Vocabulary Builder Level 2 teaches you 1,000+ more words… and Advanced Vocabulary & Collocations teaches you 1,000+ high-level words AND how to put them together naturally. I hope to see you inside one of these courses!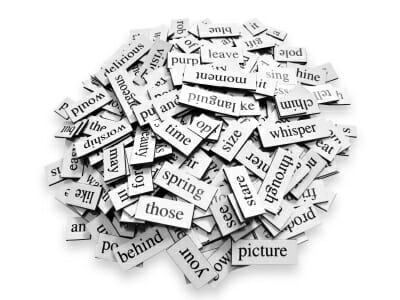 Word of the Day: Nouns
Word of the Day: Verbs
Word of the Day: Adjectives
Word of the Day: Adverbs
Word of the Day: Words with Multiple Meanings
Word of the Day: Other websites
If you want to remember these words better… try to use them in your own sentences. Putting new vocabulary into practice helps establish the words in your memory!
My vocabulary courses, in addition to teaching you tons of new words, include practice exercises to help you put them into practice – and you can get feedback on your sentences from our teaching team.
Make sure to join the Vocabulary Builder or the Advanced Vocabulary course if you really want to take your vocabulary to the next level!