Do you want to improve your English fluency… but you don't have much time to study?
Espresso English can help! My online lessons are quick and powerful – just like an espresso coffee ☕ – so you can learn LOTS of English in LITTLE time – just about 10 minutes a day.
More than 100,000 English learners around the world love my clear and practical lessons, and I hope you will, too!
Want to try before you join? Download free sample lessons from my Complete Program for English learning:
---
Hi, I'm Shayna – the teacher here at Espresso English.I've helped more than 10,000 students like you, from all over the world, improve their English through my clear and practical lessons.

With more than 10 years of teaching experience, I know how to get you the results you want from your English learning, without wasting your time.
---
Free Class: How to take your English from Intermediate to Advanced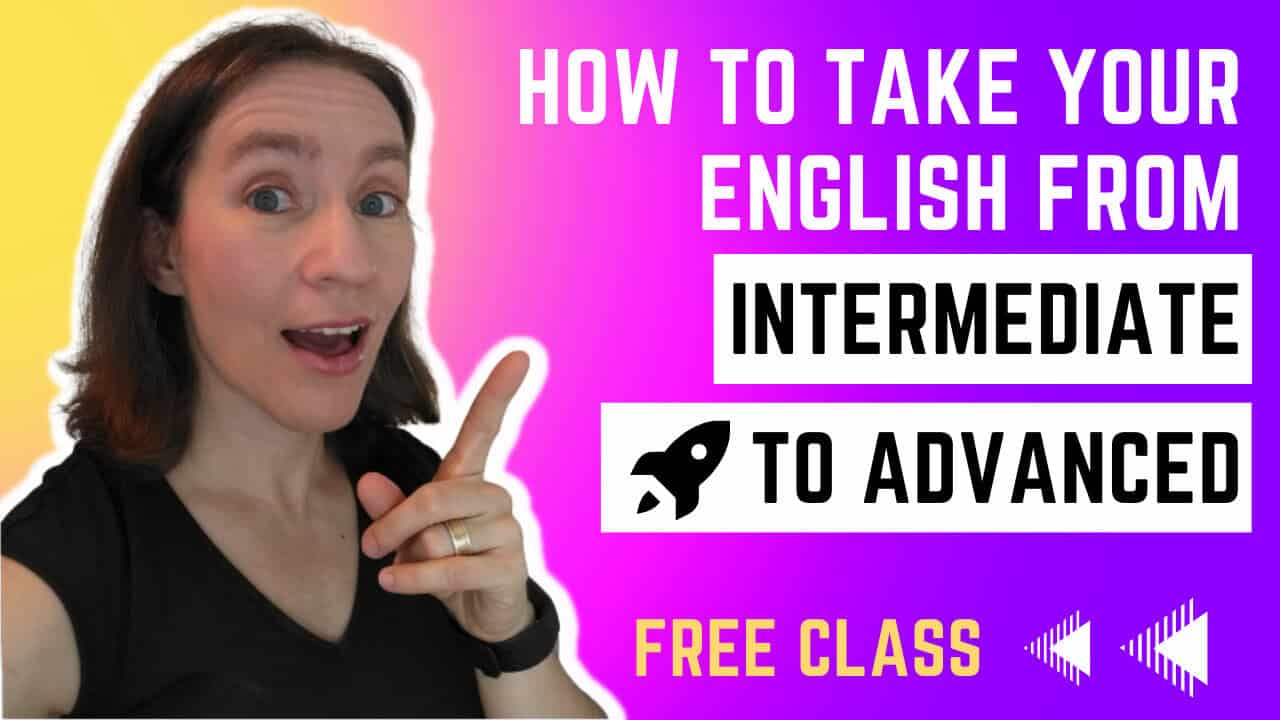 Do you feel like you're stuck at the intermediate level of English?
In this class, you'll learn 5 specific strategies you can use to ADVANCE to the next level of English fluency!
Give me 30 minutes and I'll teach you…
Why most English learners get stuck at the intermediate level
My story of going from "limited" to "fluent" in a language
5 specific strategies you can use to get to an advanced level of English
How exactly I can help you do that 🙂
---
Espresso English Courses: Descriptions
| | |
| --- | --- |
| | Learn conversational English – phrases and expressions that native English speakers use in daily life. Level 1 teaches you practical phrases, and Level 2 teaches you more advanced expressions. You can also record yourself and get feedback from a teacher on your English speaking skills! |
| | Learn English vocabulary and put it into practice! These online courses teach more than 2,000 words to expand your vocabulary – for more fluent English. The vocabulary words are organized by topic, and lessons include quizzes and exercises. |
| | Improve your English listening skills with step-by-step exercises. The lessons will help you practice listening to English and understanding native speakers. The Listening Course includes both slow and fast audios, and a variety of voices and accents. |
| | Master English grammar by learning verb tenses, advanced sentence structure, nouns, adjectives, adverbs, prepositions, and much more. The lessons will help you not only understand English grammar rules, but also put grammar in use in your own English. You can even send in your written English for correction. |
| | Learn 500+ phrasal verbs naturally, through English conversations! You need to know phrasal verbs if you want to be fluent in English, because native speakers use them all the time. This online course will teach you common phrasal verbs and help you practice them. |
| | Improve your English pronunciation so you can speak clearly, correctly, and confidently! These pronunciation lessons help you practice all the sounds of American English, make the difference between similar sounds, and practice connecting words for more natural spoken English. Includes a pronunciation evaluation by a teacher. |
| | Repeat after me to reduce your accent and learn to talk more like a native English speaker. These lessons are designed with pauses for you to repeat each phrase after me, and the video text shows you exactly where the stressed syllables and words are. Shadowing helps you improve your pronunciation of phrases so your English speaking is more continuous. |
| | Learn practical English for professional situations, so you can speak English confidently at work. Phrases for interviews, meetings, phone calls, negotiations, conversations with clients and co-workers, and more – plus business English vocabulary for finance, project management, marketing, networking, entrepreneurship, and many other topics. |
| | Learn how to avoid embarrassing mistakes in grammar, vocabulary, spelling, pronunciation, and more. These errors are the most common ones made by learners of every level of English, from beginner to intermediate to advanced students. I'll show you how to fix them – and when you know the right ways to say things, you can speak and write in English much more confidently. |
| | Want to read English texts more easily and comfortably? This online course will help improve your reading skills! The lessons have step-by-step reading practice so you can test your understanding of the text, discover new words in context, and practice the vocabulary you learned. |
| | An effective way to learn idiomatic expressions: First, guess the meaning of English idioms from examples – then watch my explanation. Take the quiz to review and practice, and answer short questions (with teacher feedback) to use the idioms in your own English! |
| | Learn 1,000+ high-level words and expressions to help you sound more sophisticated in English. This course will help you build your vocabulary with advanced words, learn how to put them together naturally, and practice the new words so you won't forget them. Fast, focused lessons give you a powerful vocabulary boost in a few minutes a day! |
| | Learn the common combinations of words used by native English speakers, so you can make sentences more easily. These lessons fit into your busy lifestyle: 5 minutes to read the lesson, 5 minutes to take the quiz, and you're done! Learning collocations will help you speak English more fluently and naturally. |
| | Learn exactly how to use 600+ words that many English learners confuse. Short, sweet lessons teach you quickly and efficiently. I'll clear up your doubts and make these confusing words easy to understand – so you can use them confidently! |
| | Learn essential English grammar fast! These lessons make grammar clear and easy to understand. You can review and practice everything you learn with the included quizzes. The result: You'll be able to use English grammar confidently. |
| | Learn current, popular slang and informal expressions – with plenty of examples. The slang words are organized by topic and shown in green, yellow, or red depending on how offensive they are. You'll quickly learn the meaning of common slang expressions used in casual conversations, TV shows, and movies. |
---
+ Teacher feedback on YOUR English

A number of our courses include opportunities to get personalized feedback and correction!

You can send in your homework – short answers, a written text, or a recording of you speaking – and an Espresso English teacher will evaluate it and send you comments.

It's a very valuable way to find out exactly what you're doing well, and exactly how to improve.
What English learners say about our courses:
Thousands of students are learning English in our online courses and improving their language skills every day! Here are some of their comments.
"When I found Espresso English, my language became much better – like a magical experience. I was taught and informed a lot here with all the online courses. I feel like I'm supported and can talk confidently. I can't thank you enough!"
~ Abdul Azeez, Iraq
"Espresso English lessons, courses and books are, by far, the most comprehensive tools I have ever found in my English process learning, and I strongly recommend all of them to everyone who is serious about becoming fluent in the language. I bought some of her online English courses and e-books and all of them have helped me a lot to improve my English."
~ Sergio, Brazil
"All of the online courses are very helpful to improve my English skills – learning new vocabulary, getting more familiar with sentence structures, and my pronunciation is clearer and clearer."
~ Arparat, Thailand
"Espresso English has helped me so much in the way I speak, communicate, use tenses, and so many things. During my exams I found it easy for me in English because of your help. Espresso English is the best I have found so far!"
~ Faith from Nigeria
"I have been a follower of your course for more than 5 years. It has helped me a lot – transformed me from being a happy homemaker into a successful English language teacher."
~ Arundhati, India
"I really have improved my English skills in all directions with Espresso English. The courses and e-books have really good explanations. I love reading, listening and practicing with all the materials produced by Espresso English."
~ Jaime from Brazil
"Espresso English is the place where one quenches his/her thirst of knowledge regarding English language and grammar. My tough questions and misconceptions about grammar were cleared and solved. Most importantly, Shayna is a teacher who teaches from her heart."
~ Anwar, Pakistan
"It has been 6 months+ that I am working with Espresso English! It is just AMAZING how my vocabulary, grammar and pronunciation have improved, just by listening and reading your courses every day."
~ Vanessa, France
If you're an English language learner looking for online English classes, consider joining one of our courses so you can study at your own pace and make amazing progress towards English fluency!
Join an Espresso English online course today