Today we're going to do a quick vocabulary with pictures lesson on musical instruments.
Did you know that learning words with pictures actually helps you remember them better? It's true!
Seeing an image helps the word stay in your memory better – and also, that way you'll associate the thing directly with the English word (without having to think of the word in your own language first and then translate it into English).
That's why I also use lots of pictures inside my Vocabulary Builder Courses, which will teach you 1000+ useful English words in just 30 days. Click on the link in the video description for more information about the vocabulary builder courses – there are two levels and when you join them both, you get a discount.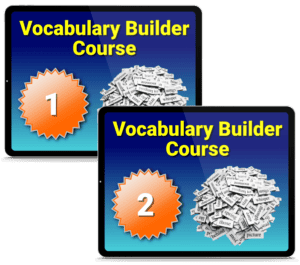 All right, are you ready to learn some musical instruments?
There are three basic types of musical instruments:
percussion instruments
(these are instruments you hit)
drums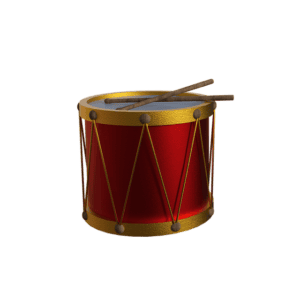 cymbal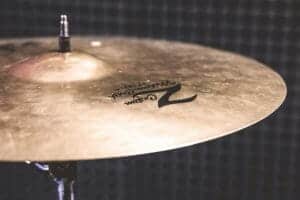 tambourine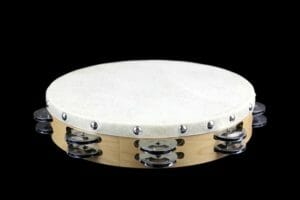 triangle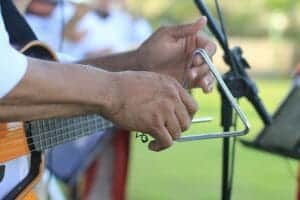 xylophone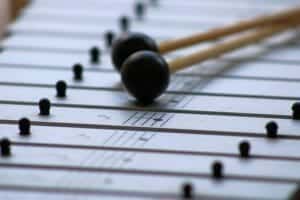 bells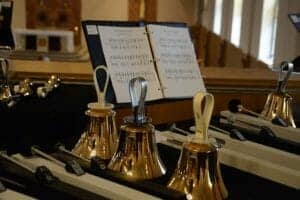 ---
wind instruments
(instruments that use air to make sound)
trumpet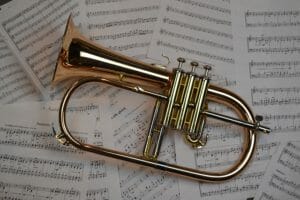 trombone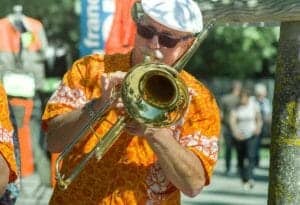 tuba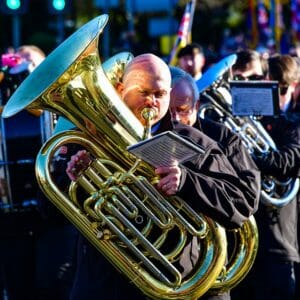 saxophone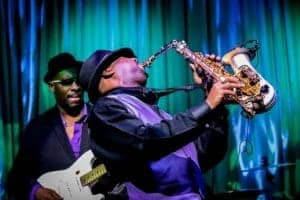 flute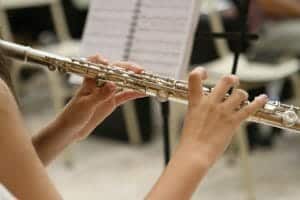 clarinet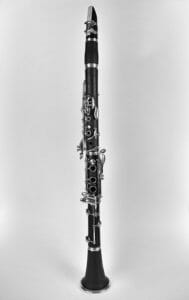 harmonica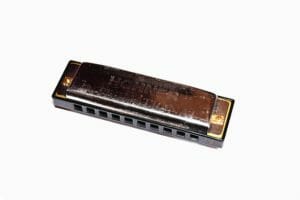 accordion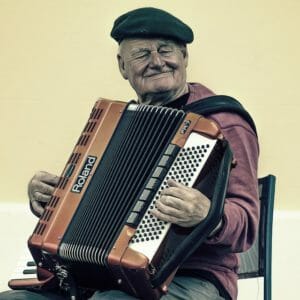 ---
string instruments
(these make sound when we touch or vibrate the strings)
guitar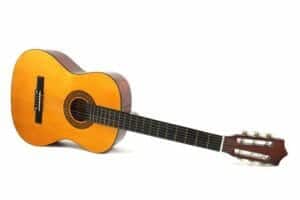 harp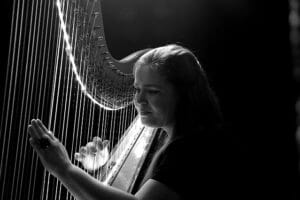 violin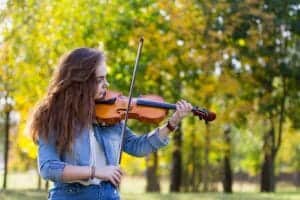 cello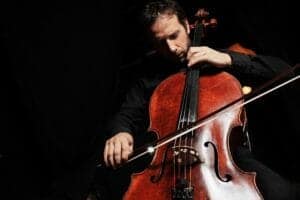 bass
And of course there are many, many more types of instruments within these categories in different countries and cultures!
Some instruments play the melody – that's the main sound of the music. Other instruments play the harmony – that refers to the notes that complement the melody. The percussion instruments keep the beat – that means the rhythm.
A group of people playing all the different kinds of instruments together is called an orchestra, and the person leading and directing the orchestra is called the conductor. When they play music in public, the event is called a concert.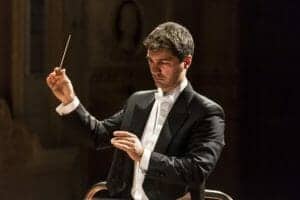 Orchestras typically perform classical or theatrical music. When it comes to more modern music or popular music, then the group of musicians is called a band. When a singer or band plays music in public, it can be called a concert or a show. Musicians who are not yet very famous play gigs – that's a slang word for a small performance.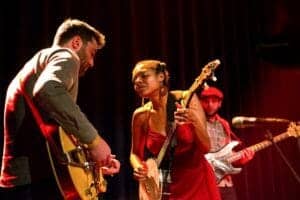 Bands also record albums, which are collections of songs. Each song on the album is called a track, and the words to the songs are called the lyrics. A collection of music that was used in a movie is called the movie soundtrack. Finally, if a song becomes very popular and famous, it is called a hit.
Music vs. song
Before we finish up this lesson, let me clarify a common mistake – confusing the words music and song. Music refers to the category in general, and song refers to one specific piece of music.
For example:
I like pop music.
Michael Jackson's music is famous throughout the world.
"Thriller" is a song by Michael Jackson.
"Beat it" and "smooth criminal" are two more of his songs.
The word music is uncountable, and song is countable.
You can say: "These are my two favorite songs."
Don't say: "These are my two favorite musics." – because music cannot be plural.
So, do you play any musical instruments?
What's your favorite instrument to listen to?
Try using a couple of today's vocabulary words in your own sentences.
Want to increase your vocabulary
& improve your fluency?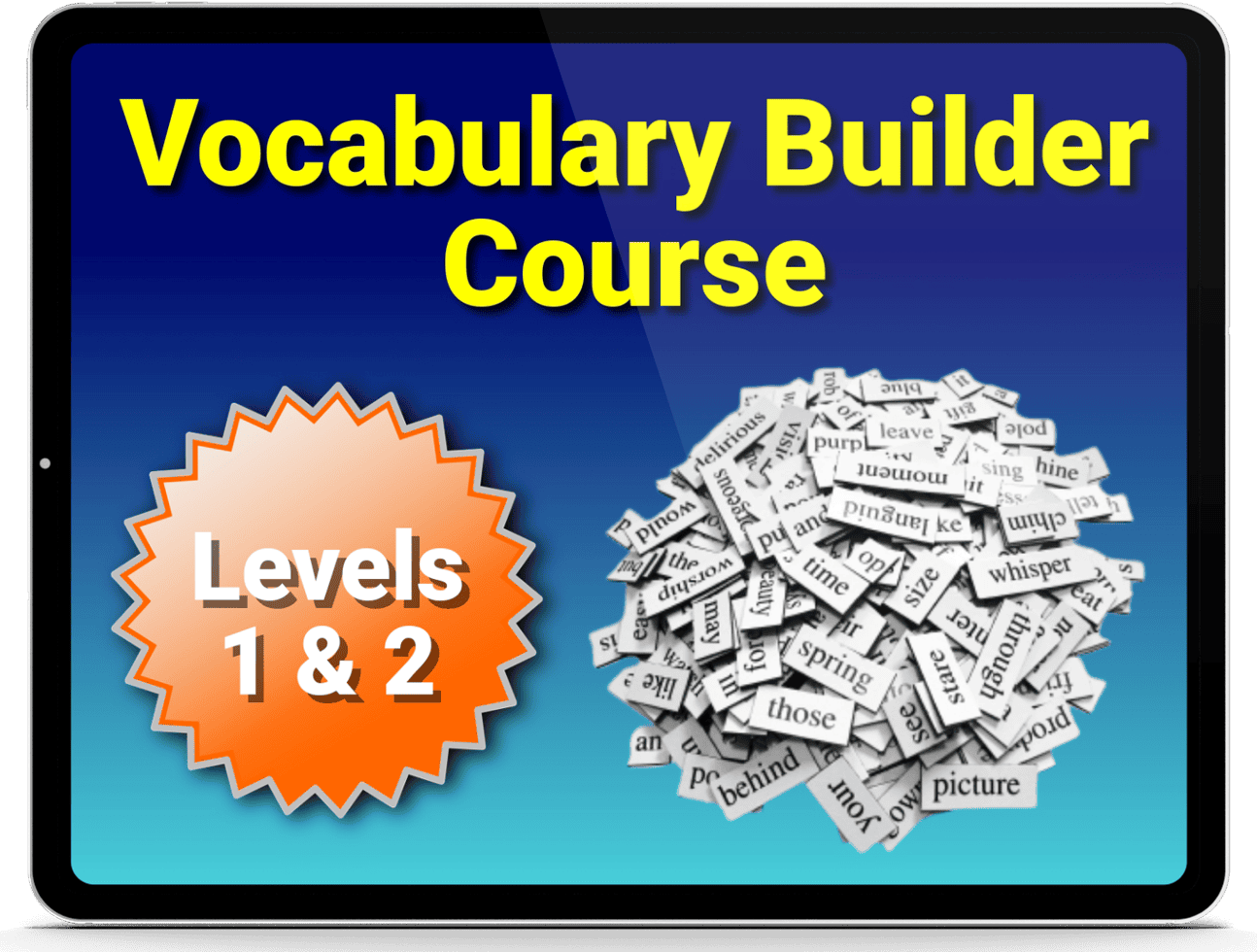 Learn more about the Vocabulary Builder Course